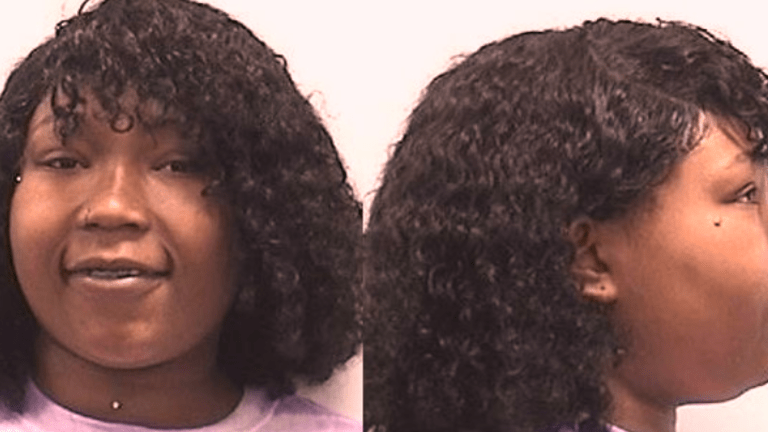 Woman rushes out in towel to run over repo lady with her car
A woman is accused of sprinting out of her Atlanta home, to run over a repo employee who had turned up to repossess her car.
The 24-year-old driver has been identified as Shanita Maryann Smith, and reportedly stormed out of her Summerbrook Circle apartment after seeing two employees from Winder-based C&O Recovery attempting to take her vehicle.
AJC.com reports that the woman, who had just had a shower, came out in just a towel and immediately put the car in reverse when she hopped into the vehicle.
Police reports state that Smith did more than just knock the repo employee down, but that the employee was caught in the door frame but Smith didn't stop - instead she dragged the repo woman a short distance before running over her legs and her right arm before crashing into a nearby Toyota SUV and then peeling off.
Online Athens is reporting that Smith admitted to starting up the car and placing it into reverse when the repo woman jumped in and began fighting for control of the vehicle, according to reports. She also accuses the repo employee of elbowing her in the ribs.
Smith was arrested and charged with reckless endangerment and also hit and run for crashing into the parked SUV, police said.
This is not the first repo to take a dark twist. Youtube is full of videos of drivers who are unwilling to let their vehicles go and resort to varied tactics including attempting to drive away with the vehicle or even destroying the vehicle - like the video below.