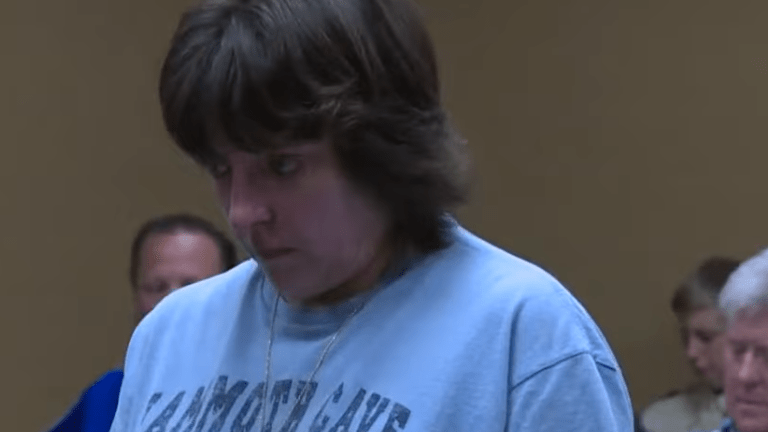 Woman cleared of ethnic intimidation after assaulting Black man, using racial slurs
A Michigan woman who struck a Black car salesman and used racial slurs was acquitted of ethnic intimidation.
Shelly Hueckel, 47, who lives in Nashville, did not get off scot-free and was convicted of assault and battery in a bench trial.
According to the police report, Hueckel assaulted Terrance Smith, a salesman who worked at the time at the Betten Baker GMC in Lowell, back in April after she became upset by a trade-in offer. 
Smith said that Hueckel wanted to trade in her 2005 Ford F-150 pickup truck for a car. She gave him the title while another worker appraised the truck. He then told her she could get $3,500 for her trade, she said she had been offered $5,500 at another dealership. Her husband said they could have gotten $5,100 at another, Smith said. She then told him to get' scamming black a-- back inside and get my title,'" before backhanding him and hurling a slew of racial slurs his way.
"The whole situation is so ridiculous … in this day and time, dealing with what I'm dealing with," Smith told MLive/The Grand Rapids Press on Jun. 11. "They're finally charging her with a hate crime. That's a huge relief."
According to Kent County Circuit Judge Paul Sullivan, the assault was not due to the color of Smith's skin but because of her outrage over the offer presented to her.
Sullivan said that although it was a close call but he was "confident," it was the right decision under the ethnic-intimidation law.
He then turned his attention to Hueckel, telling her, "stupid acts put people like me, like the prosecutor, police, the victim, in this position we are today. You ought to be ashamed of yourself."
Smith said he was stunned and upset by the verdict.
Hueckel will be sentenced in February.