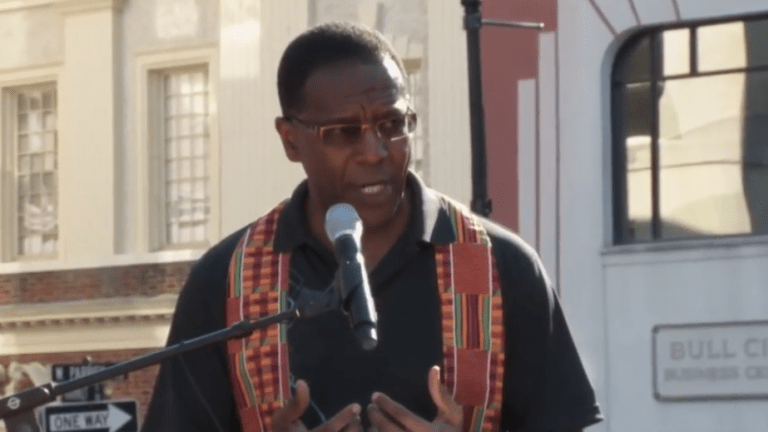 Woman accuses high-profile NAACP member of sexual harassment
A former state NAACP employee has publicly alleged that she was sexually harassed by high-profile NAACP member the Rev. Curtis Gatewood.
Jazmyne Childs claimed that back in 2017, she was in a dark room preparing for a colleague's surprise party when she felt Gatewood's breath on her neck and his private parts against her backside.
"I yelled loudly," Childs said per WTVD. "Why are you hovering over me? That's gross. Move! He claimed he was looking for a receipt and then stormed out. I stood there feeling violated, ashamed, and scared."
In a statement posted to the NAACP's website, President and CEO Derrick Johnson announced that Gatewood has since been suspended, pending a hearing into the allegations made publicly yesterday by Jazmyne Childs, the organization's former state youth and college director.
On September 11, 2019, the National Office received a formal Article X complaint seeking suspension of your NAACP membership because of alleged misconduct during your tenure as Executive Director of the North Carolina State Conference. The Article X complaint contains credible allegations that you engaged in sexually harassing behavior
towards another State Conference employee during 2017," the suspension letter reads.
"As an organization dedicated for 110 years to principles of equality of rights for all persons, the NAACP takes all allegations of sexual harassment very seriously. We do not condone such behavior nor do we protect those who engage in such behavior. Because you are currently a candidate for President of the North Carolina State Conference, the potential harm to the Association and the State Conference from the alleged misconduct is apparent."
Gatewood denied the allegations in a written statement:
"I will not participate in any attack of the accuser or any NAACP family member in the media," his statement said. "I can only assure you, I have never sexually harassed anyone. I have a long history of working professionally in the workplace, and toward the uncompromising pursuit of justice throughout the community."