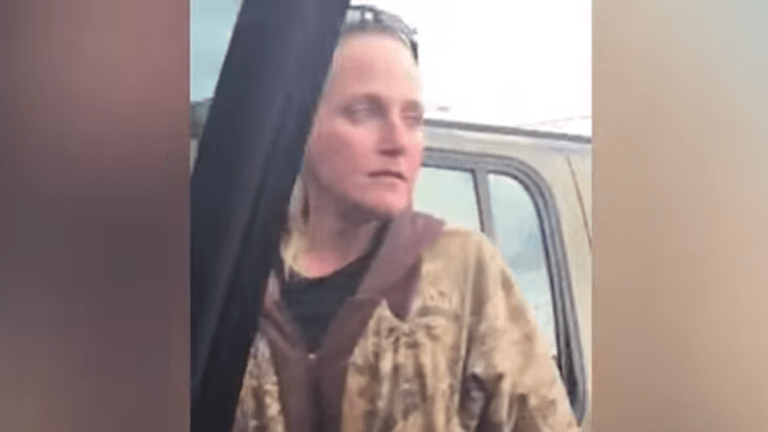 White Woman who Pulled Knife on Black Couple Arrested
Calls driver a "N*gger B*tch"
A knife-wielding white woman who pulled out a knife on a Black couple has been arrested,
On Christmas Eve, Emora Roberson, 20, told the Oregonian that she was driving with her boyfriend, her aunt, and her 15-month-old daughter Monday when they stopped at a strip mall to grab a last minute gift.
They parked next to a pickup truck parked in front of a Domino's Pizza, and the driver began hurling racial slurs at Roberson and her family because she felt that they had parked the car the wrong way.
"My daughter was fast asleep, and this woman was basically trying to get into our car," Roberson told The Oregonian.
"Her truck didn't have a handicapped sticker," Roberson said.
Roberson claimed the women slapped and spat on her boyfriend, Keysuan Goodyear, who told her to stop and the woman then responded by pulling out a knife. In the video, the women appears to try to stab Goodyear, claiming that it was in self-defense.
The women, identified as 39-year-old Amber Rocco, was picked up shortly after by the cops where her bail was set at $55,000 bail. No court date has been set.
Rocco faces two felony counts of first-degree intimidation, two felony accounts of unlawful use of a weapon, two misdemeanor counts of menacing, and two misdemeanor counts of harassment.
We know what usually happens next, social media will find out whether or not Rocco is employed, and if she is, she probably won't be for much longer. The video is already going viral.