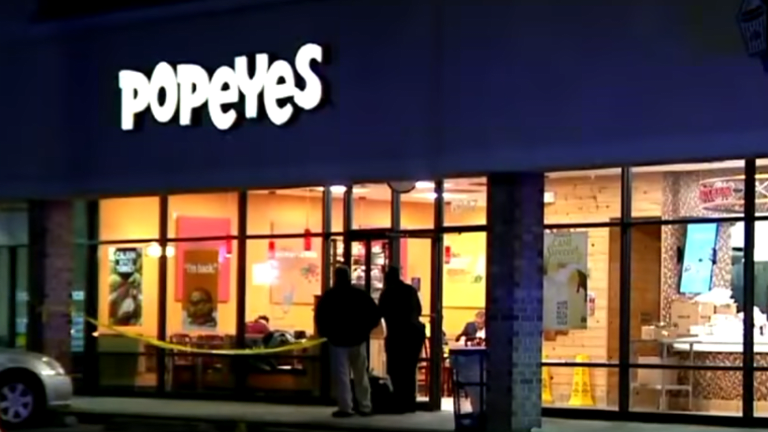 White Woman body slammed in Popeyes parking Lot after calling worker the n-word
A white woman was body-slammed in a Tennessee parking lot after she used a racial slur against a Black employee.
According to witnesses, the attack began after a woman disputed a charge on her bill at the restaurant in Columbia, Tennessee.
The customer then began to argue with the employees, who told the customer to leave the restaurant. The woman reportedly used the n-word.
The woman then walked out of the restaurant, followed closely behind by several employees. A man suddenly appears to lift the woman off the ground and quickly slams her on the pavement.
According to the woman's attorney, the employee's actions were not justified.
"If she said something that she regrets, it doesn't give a grown man the right to chase her into the parking lot as she is trying to leave the store, and body slam a 55-year-old grandmother down on the concrete," he said.
The woman reportedly suffered nine fractures, including six broken ribs and a broken knee, per ABC7.
29-year-old Deriance Hughes was arrested for the assault and faced aggravated assault charges.
Just last week, a Maryland man was stabbed and killed after he reportedly cut in line to get a Popeyes chicken sandwich.
"We have been able to determine, preliminarily, that this is related to the release of the sandwich here at this restaurant... this individual was in line specifically for the sale of the sandwich when another customer and he got into an altercation and that ended with the victim being stabbed outside of the business," said PGPD Director of Media Relations Jennifer Donelan said following the incident.