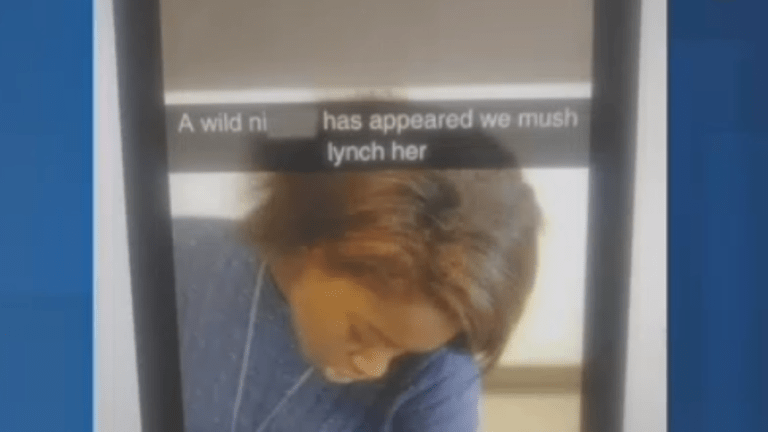 White Teen Threatens Black Classmate: 'We Must Lynch Her'
A New York family is demanding justice after their daughter was targeted by racist class member's on Snapchat, telling her "We must lynch her."
N'Senga Kinzonzi, a sophomore at Minisink Valley High School told local news that a fellow student posted a photo of her on Snapchat with a caption saying: "a wild n*gger has appeared we mush (sic) lynch her."
"I thought maybe he doesn't know the history and I thought I'd take an educational approach and inform the student about the history behind this hurtful caption," she said tearfully.
But according to Kinzonzi and her family, the school have been less than proactive. The boy was suspended and not expelled for his actions and told to write a letter of apology to his classmate.
"This was a threat made on her life, and there was a call for others to participate in this. The caption said 'we' must lynch her," her mother, mother Nicole Kinzonzi said.
"I was shocked and saddened," the student continued. "But I thought that maybe he doesn't know the history. I decided to take an educational approach."
This is not the first time a school has taken a soft approach to blatant racism. Baraboo High School took no action against students who posed for a picture in which a dozen students threw up the Nazi salute. The school claimed that as the photograph was not taken on school premises, they could not take any further action.
Unfortunately, we doubt that this will be the last incident of this kind. The children of white supremacists are being bolder by the day.