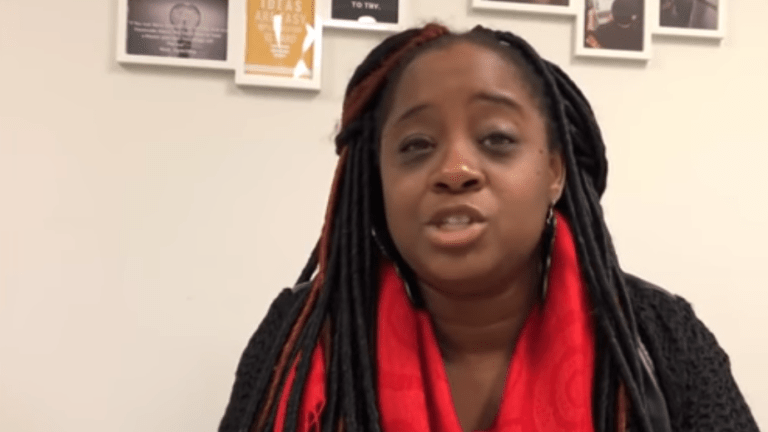 White Supremacist who Stalked Black Lawmaker wont be Charged
Charges will not be brought against a white supremacist who stalked a Black lawmaker in Vermont.
Vermont's Attorney General T.J. Donovan said Monday his office will not seek to prosecute anybody after investigating complaints of threats made against former state Rep. Kiah Morris.
"The online communications that were sent to Ms. Morris by Max Misch and others were clearly racist and extremely offensive," said Donovan per Burlington Free Press.
"However, the First Amendment does not make speech sanctionable merely because its content is objectionable." 
Morris, was the only African-American woman serving in the state Legislature at the time of her resignation last year. She received a series of racial threats during the 2016 election. The harassment caused her to step down from her post.
Misch wore a Pepe the Frog t-shirt (a symbol that has become associated with white supremacy and the alt-right.)
Joanna Colwell of Showing Up For Racial Justice said they were trying to "protect" people of color from seeing the symbol on Misch's shirt.
"Yes, you have the right to put the shirt on, but I have the right to tell you it's hateful, it's cruel and it's vile," Colwell told Misch outside the synagogue.
Last summer, Misch sent a tweet to Morris saying, "Every time you attend a political rally at the Four Corners or another local venue and I'm aware of the event, I will troll the hell out of you and the other subversives there. Maybe I'll bring a friend or three with me too." 
Yet another white supremacist evades justice...