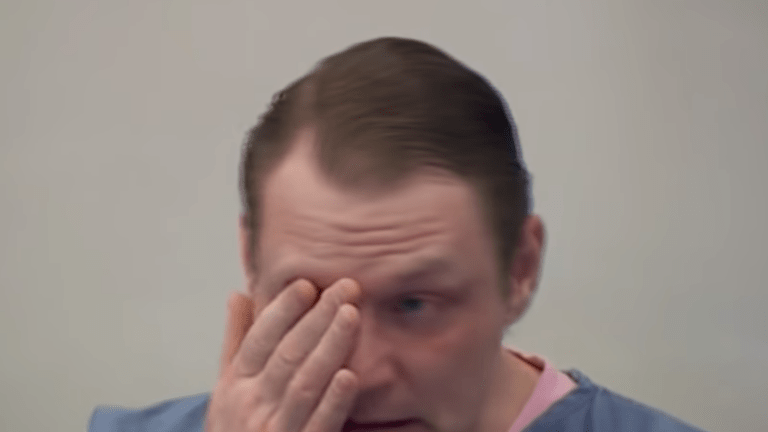 White supremacist weeps as he is sentenced to life in prison for running down Black teen
A white supremacist who killed a young, Black teen by running over him with his car, has been sentenced to life in prison.
Russell Courtier, 40, was sentenced to life after jurors found him guilty of murder, hit-and-run driving and the hate crime of second-degree intimidation in the death of 19-year-old Larnell Bruce, per The Oregonian. He will not be eligible for parole for 28 years.
Courtier is a member of a gang called European Kindred, a white supremacist prison gang based primarily in the Oregon corrections system, according to the Anti-Defamation League.
The members of the gang often use a two-handed hand sign in which three fingers of one hand are spread to look like an E and two fingers of another hand are spread to resemble a K.
Prosecutors believed the killing to be racially motivated.
Courtier, who is already serving a four-year sentence for his role in a 2015 bar attack, tear up as the judge handed down his sentence, but he remained silent.
Courtier's former girlfriend, Colleen Hunt, pleaded guilty to first-degree manslaughter. She encouraged her then-boyfriend Courtier to Bruce. She penned an apology letter to Bruce's family.
"I wish I made different decisions," Hunt wrote. "...(T)hings got out of control so fast that one thing lead (sic) to another and a life was lost. There are no words to explain this terrible situation and the remorse I feel."
She continued: "I cannot take your pain away but it is my hope to be forgiven by you and by God. From the depths of my soul I am sorry."