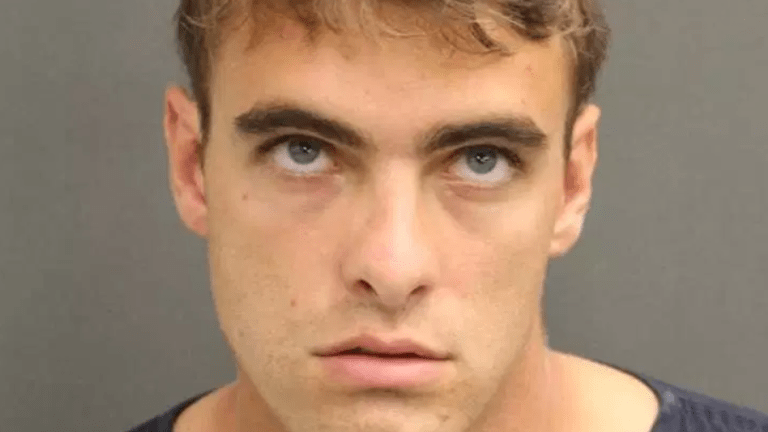 White Supremacist Arrested after Threatening Florida Walmart Shooting
A white Supremacist hailing from Florida has been arrested for threatening a shooting at a Walmart just days after the mass shooting in El Paso, Texas.
Richard Clayton, 26, was arrested by Florida Department of Law Enforcement authorities on Friday in Winter Park after making an online threat last week, according to police.
 "3 more days of probation left then I get my AR-15 back. Don't go to Walmart next week," Clayton reportedly wrote on his Facebook page.
Florida authorities said Clayton shares some of the same beliefs as Patrick Crusius, who shot and killed 22 people using an AR-15 assault rifle in a Walmart parking lot.
A department spokeswoman said Clayton was not on probation.
"Clayton appears to believe in the white supremacist ideology and has a history of posting threats on Facebook using fictitious accounts," Florida Department of Law Enforcement officials said.
Clayton was charged with intimidation through a written threat and is being held at Orange County Jail on $15,000 bond per ABC News.
Last week, Trump condemned White Supremacy and bigotry in a news conference:
"The shooter in El Paso posted a manifesto online consumed with racist hate," Trump said during remarks inside the Diplomatic Room of the White House, per The Hill.
"These barbaric slaughters are an assault upon our communities, an attack upon our nation and a crime against all of humanity," Mr. Trump said, speaking in the Diplomatic Room of the White House. "We vow to act with urgent resolve."
"In one voice, our nation must condemn bigotry, hatred and white supremacy," he said. "These sinister ideologies must be defeated."