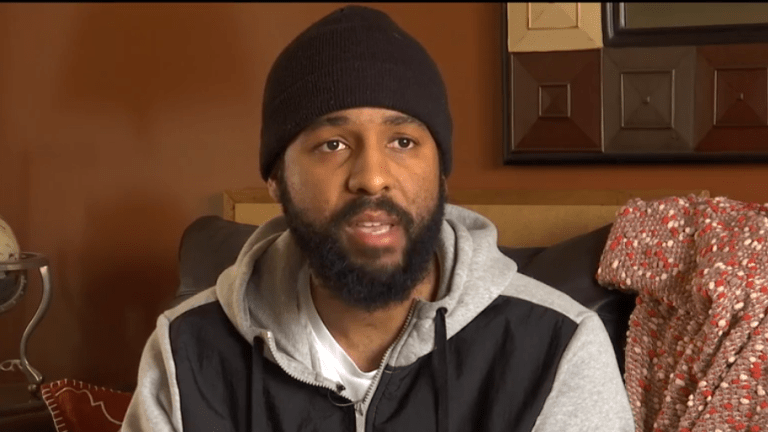 White man not charged after shooting Black neighbor dead as he held his grandson's hand
The family of a Black man who was shot dead last week by his white neighbor wants answers as his alleged killer has not faced any charges or even been arrested since the tragic event.
The was reportedly a dispute between the two neighbors and the Forth Worth Police have confirmed that one person, Kevin Battle, 57, died, and that homicide detectives were investigating the case.
Battle died from gunshot wounds to the head and face, according to the medical examiner's office but the FWPD have still not given the family any updates and they now want transparency as they feel they are being left in the dark.
According to WFAA, Battle's 5-year-old grandson was holding his grandfather's hand when they went to talk to the neighbor. The neighbor reportedly made a comment to Battle's grandson and Battle went to the front porch to confront him. The child told authorities that the man then opened the door and shot his grandfather.
This is not the first altercation that occurred between the two.
"He stated he was playing music in his home," Kevin Battle II told WTHR. "The neighbor came banging on his door. And then he said, 'Turn your music down, n*gger. My father went outside on the shared porch they share. He lives in a duplex. My dad just told me that the altercation got physical," he said of a previous altercation.
Battle's son, Kevin Battle II heard the first shot and saw the second shot hit his father. 
"The next thing I hear is a gunshot, so I quickly run to my dad's front door and then I see the second gunshot hits my dad in the back of the head, and I see my dad drop face down to the ground," he said.
The victim is claiming self-defense.