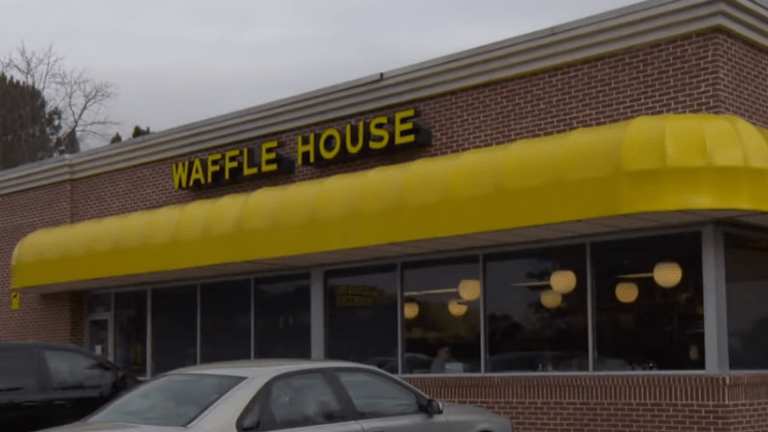 White man killed in Waffle House for using N-word
A white man was shot and killed at Georgia Waffle House after he reportedly tried to start a fight and used the n-word and other racial slurs inside the restaurant.
Nicholas Phinazee Bryan, 27, was identified as the victim. During the investigation, the Butts County Police Department issued warrants for the arrests of suspects Robert Lewis Henderson, Jr. and Antonio DeMarty Evans who later turned themselves in.
According to the police reports, the Butts County Sheriff's Office 911 Center received three different 911 calls regarding disturbances at the Waffle House. The report reads that the first call was regarding an irate customer, the second call was regarding a fight, and the third call was regarding shots fired, all of which were within several minutes.
Bryan was reportedly using racial slurs towards Henderson and Evans and was asked to leave the premises by Waffle House staff. Evans and Bryan then got into a physical altercation, at which time, Henderson, Jr. fired one round at Bryan, striking him.
Bryan was taken to Monroe County Hospital, where he died about 3 a.m., the GBI said. 
According to Bryan's obituary he, "worked for BHW of Jonesboro, GA, and was a member of the Sheet Metal Workers Local 85 Union. He also managed, maintained and operated his family's land, Phinazee/Bryan Farms." 
He was also "an avid outdoorsman, he loved hunting turkeys, ducks and deer, from a very young age, and harvested many trophy mounts. His love of the outdoors, hunting and fishing, began on youth turkey hunts alongside his Mama and Daddy at Rum Creek WMA. He was a member of Rock Springs Church, where he was dedicated and baptized."
Henderson is charged with one count of Murder and one count of Aggravated Assault. Evans is charged with Tampering with Evidence.