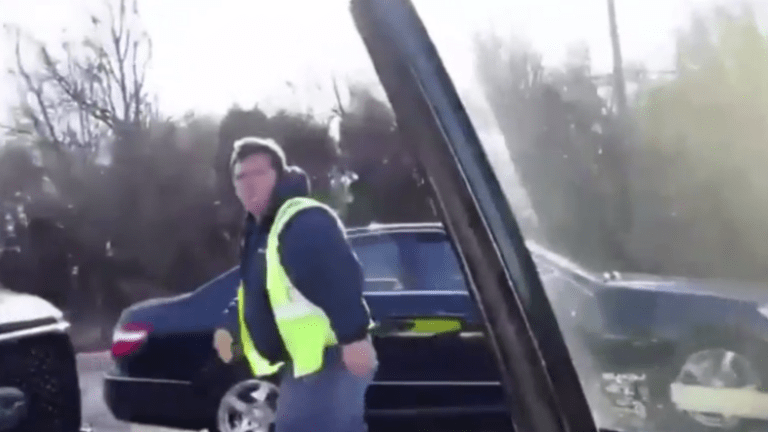 White man caught on video calling Black man the 'n-word' during road rage rant
A police department is currently investigating a road rage incident, which resulted in a white man exiting his car to call a fellow Black motorist, the "n-word."
Crispin Cole recorded the moment when the driver opened his car door, called him a racial slur before threatening to kill him.
"People don't believe you when you say something like this happens," said Crispin Cole. "And this one, I got tired of it."
Cole told Fox 5 that he was driving on Frederick Road in Germantown on Wednesday afternoon and stopped prior to a red light to let traffic turn onto the road.
"This fellow behind me got upset, but it was a red light," Cole said. "And he just wanted me to move forward and block the intersection, but I didn't do it. So I saw in my rearview mirror he was flicking me off and I kept seeing him mouth the n-word."
But when the light turned green, the man rolled down his window, drove by him and threatened to kill him.
In a risky move to catch the man's behavior fully on camera, Cole then followed him, and the driver is then seen calling him a "n*gger" before telling him, "I'll f*cking kill you."
After the incident, he took the video to Montgomery County Police. A department spokesman says an investigation is underway, though it's unclear if any crime was committed.
"I'm sure if you meet him and speak to him, he would say he doesn't see color. That probably he has a cousin who is married to a black man," said Cole.
But he remains optimistic about America, his home country.
"I don't see America as that," he said. "America is a beautiful, wonderful country and that's what I focus on when stuff like this happens."