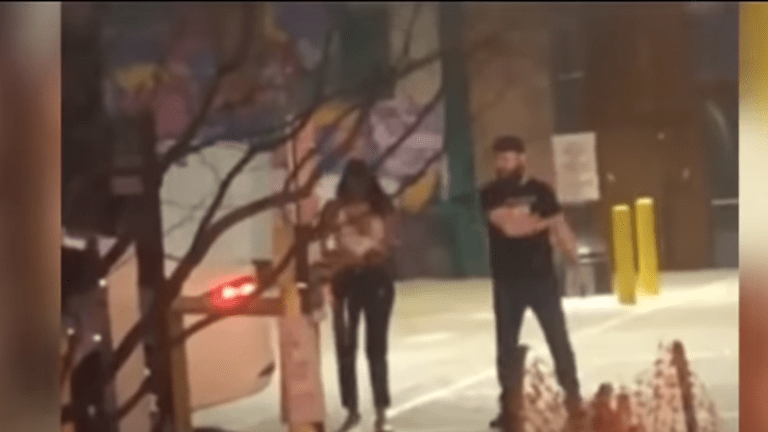 White man arrested for assaulting Black woman in road rage incident
A white man from Dallas, TX has been arrested after he was captured on film assaulting a Black woman during a reported incident of road rage.
Austin Shuffield, 30, has been charged with assault causing bodily injury and interference with an emergency call after he slapped the phone out of the woman's hands as she attempted to call the authorities. 
The 24-year-old unidentified woman has hired civil rights attorney Lee Merritt.
"Our office is speaking with the Dallas Police Department and the Dallas County District Attorney's office to ensure all appropriate charges are pursued including felony assault, firearm and hate-crime related charges," Merritt said in a written statement.
According to Dallas News, 'Next Generation Action Network' founder Dominique Alexander called for a protest Saturday in Deep Ellum if Shuffield does not get charged with a hate crime or aggravated assault with a deadly weapon.
"We are demanding that District Attorney John Creuzot charges Mr. Shuffield with a hate crime and aggravated assault with a deadly weapon," Alexander said. 
"Those are both felonies. Those charges are adequate with what we saw."
According to the police report, the woman told police that she had been driving the wrong way down the street and had stopped. Shuffield then got out of his truck to ask her to move out of his way because she was blocking the parking lot exit. She then moved her vehicle into the parking lot, and Shuffield got out of his. He approached her and attempted to take pictures of the woman's license plates, according to the warrant.
The two then began to argue, police said, and it was then that Shuffield reportedly slapped the woman's phone out of her hand as she was trying to call 911. 
Shuffield was booked into the Dallas County Jail and has since posted a $2,000 bond and was released early Friday morning. Shuffield claims that he was acting in self-defense despite evidence to the contrary.