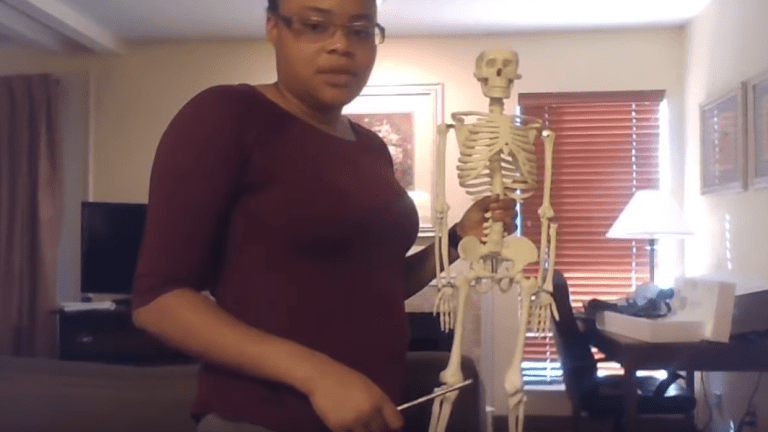 White cop shoots and kills Atatiana Jefferson in her bedroom
Outrage has sparked after Atatiana Koquice Jefferson, an unarmed Black woman died the bedroom of her own home after she was fatally shot by a white police officer.
"There was no reason for her to be murdered. None," said Civil Rights attorney S. Lee Merritt, an attorney for Jefferson's family and the family of Botham Jean, an unarmed black man killed at home by a Dallas police officer. "We must have justice."
Officers showed up to Jefferson's house around 2:25 a.m. on Saturday after a concerned neighbor noticed her doors were open in the middle of the night. The neighbor said that he was worried because he knew Jefferson was at home with her 8-year-old nephew. Fifteen minutes after he placed the call, he said that officers stormed Jefferson's home.
The bodycam footage shows two officers using flashlights to check the perimeter of the house, inspecting two doors that are open with closed screen doors. One officer then allegedly saw a figure through a dark window and moves his body to the left.
"Put your hands up! Show me your hands!" he shouts through the window with his gun drawn. He then fires a single shot through the window into the dark room.
Jefferson was playing video games with her nephew when she thought she heard a prowler and walked to the window to check out the commotion.
"Perceiving a threat, the officer drew his duty weapon and fired one shot striking the person inside the residence," the department said in a news release. "Officers entered the residence locating the individual and a firearm and began providing emergency medical care."
"Before law enforcement goes about their pattern of villainizing this beautiful peaceful woman, turning her into a suspect, a silhouette, or threat, let me tell you about [her]. She was a premed graduate of Xavier University. She was very close to her family. She was the auntie that stayed up on Friday night playing video games with her 8-year-old nephew."
"Her mom had recently gotten very sick, so she was home taking care of the house and loving her life. There was no reason for her to be murdered. None. We must have justice," Merritt wrote via Facebook.