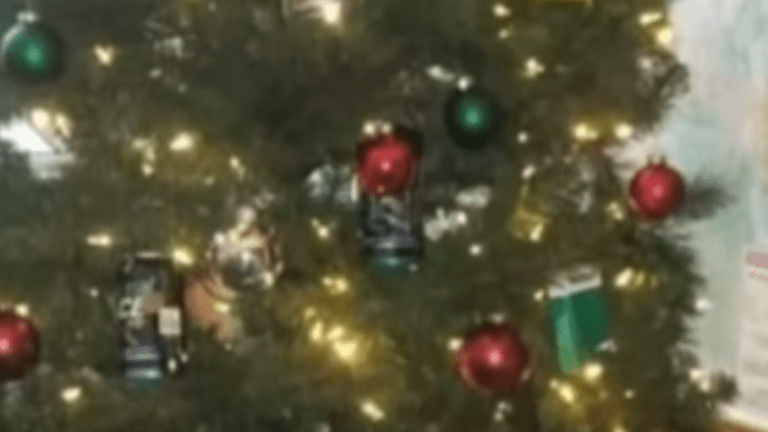 Video of Racist Tree at Minneapolis Police Fourth Precinct Is Being Reviewed
Police officers who decorated a Christmas tree with racist decorations have been caught on camera.
A surveillance video which shows the Christmas tree with racist ornaments in the lobby of the Fourth Precinct headquarters is being reviewed by the Minneapolis police internal affairs unit.
The footage, which has not been shared with the public, was reportedly handed over to internal affairs, at the direction of Chief Medaria Arradondo.
The Star Tribune reports that the two officers who put the ornaments on the tree were placed on paid leave last Friday. They will remain on leave until the outcome of the investigation. 
The tree has since gone viral and as a result. Arradondo demoted the police inspector, Aaron Biard, who oversaw the fourth precinct.
"We can't comment on the video, it's with internal affairs," said Assistant Police Chief Michael Kjos to the Tribune. Statement s will be made after the investigation has concluded.
Although the names of the officers have not been released by the police department, the Tribune reports that several sources said they are Mark Bohnsack and Brandy Steberg, both 21-year veterans of the department.