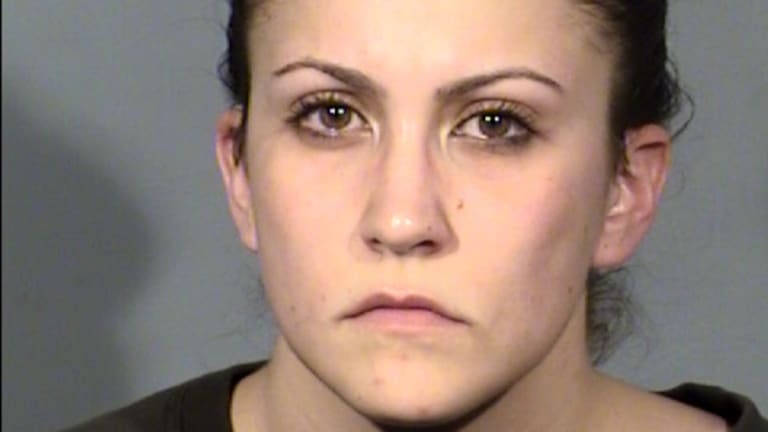 Vegas officer recorded man's genitals, told 'mentally ill' man to 'twerk'
A Las Vegas police officer is behind barred after facing several charges after she reportedly forced a mentally ill man to twerk and recorded another man's genitals.
According to KVVU, Rachel Sorkow was charged with five counts of felony misconduct, along with "capturing the image of the private area of another person," and indecent exposure.
Metro Police said Sorkow recorded seven videos of four people who were "in her control as a police officer." One video was of a man with a tear in his pants who kicked inside the car, showing his genitals. Sorkow reportedly used the squad car PA to tell the man to continue kicking the car as she continued to record him so that she could distribute the video to her friends.
Sorkow also responded to a call of a mentally ill man wearing two dresses, with his hair in pigtails. She recorded him with her cell phone and told him:
 "I just want to see you dougie and twerk and then we're good." He starts dancing and she tells him, "Yea! Get it again, one more time." 
The woman is also said to have referred to the man as her 'n*gga' and used a transphobic slur on another occasion.
Other incidents include Sorkow asking a 250lb woman whether she'd appear on 'My 600LB Life' and feeding a handcuffed man gummy bears while making plane noises.
Sorkow, 29, worked for the Community Policing Division in Metro's Northeast Area Command. She was "relieved of duty" with pay on Dec. 4, 2018 while the investigation was being conducted, police said.