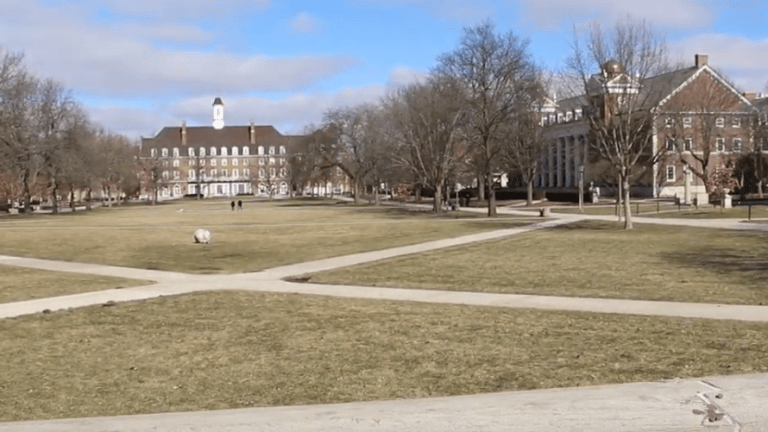 University of Illinois student charged with Hate Crime after hanging noose in residence hall
A student attending the University of Illinois has been charged with a hate crime after he allegedly hung a noose in the residence hall on campus.
Andrew M. Smith, 19, of downstate Normal, was arrested on Monday night after police questioned him. He was charged with committing a hate crime, which is a felony, and a misdemeanor count of disorderly conduct.
Smith is currently majoring in math, has enough credits to graduate this year and has a GPA of 3.79.
He was arraigned on Tuesday where Champaign County Assistant State's Attorney Kristin Alferink said Smith found some rope in an elevator in Allen Hall over the weekend and tied it into a noose. Students found the hanging noose on Sunday.
In a statement, the student organizations Black Students for Revolution and Black United Front shared that they were disappointed that campus officials had not informed students about the incident at Allen Hall as of Monday night.
"We don't want it hidden from the students, hidden from the campus," said Kayla Stewart, a sophomore at the U of I and member of Black Students for Revolution. "We don't want it swept under the rug either. We need to know about these things, we need to know about the kind of climate that students of color, specifically black students, are dealing with while they are on campus."
According to the Chicago Tribune, Smith pleaded not guilty and was released on a $5,000 bail, according to court records. 
He is scheduled to return to court on Oct. 22.