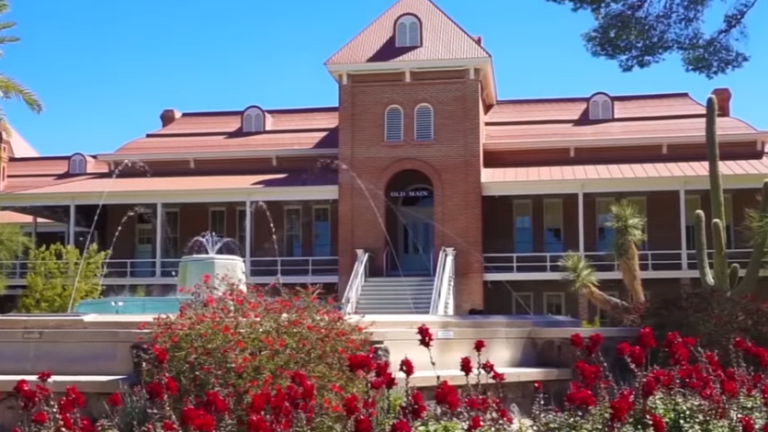 Two White UA students arrested for beating Black student while using racial slurs
Two white UA students have been arrested after they punched and kicked a Black student while repeatedly called him the N-word, according to a campus police report.
Matthew Frazier and Matthew Rawlings were arrested on suspicion of misdemeanor assault Friday morning over the incident which took place just three days earlier.
According to the police report, the attackers did not know the victim, and the assault was unprovoked.
The unidentified victim told the authorities that Frazier and Rawlings called him the N-word, ran up to him and tackled him, per Tucson News.
He also told police the students then punched him in the head and kicked him while he was on the ground. He suffered minor scrapes on his hand, elbow, and knees, according to the report.
A witness at the scene told investigators that the two students engaged the Black students, kicked and hit one of them and called him an expletive, according to the report.
After news spread about the attack, more than 300 protesters gathered on campus to demand the immediate expulsion of Frazier and Rawlings.
KC Williams, the school's director of African American Student Affairs, said she was concerned for her students.
"This has a very big and obviously negative impact on students' mental health, their sense of belonging, and their feeling of safety campus. It makes me sad," she said.
The victim told police that he did not want to press charges, but is reconsidering after speaking with his mother.
A university spokesman said he could not comment on any issues involving students, citing federal privacy laws.