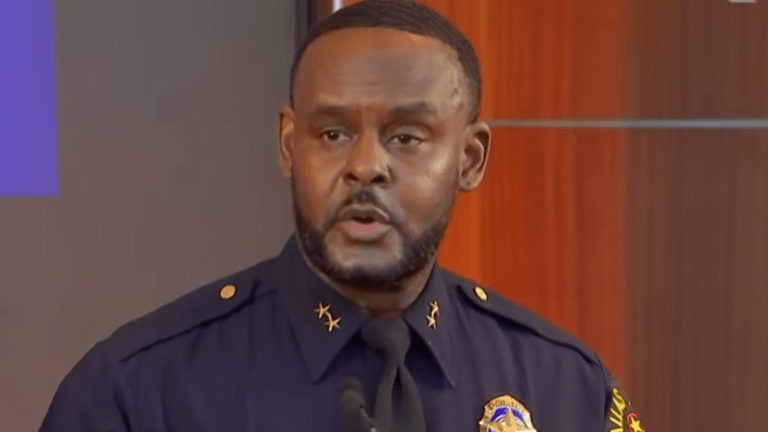 Two men arrested in death of Joshua Brown
Two men have been arrested in connection to the murder of Joshua Brown, a key witness in the murder trial of former Dallas police officer Amber Guyger.
Michael Mitchell, 32, one of the men arrested was the suspected getaway driver on the night of the killing, officials say. Mitchell was arrested at a motel in Marksville, Louisiana, Avoyelles Parish Sheriff's Office Chief Deputy Steven Martel said.
Jacquerious Mitchell, 20, was in custody at a hospital, Dallas police Assistant Chief Avery Moore said at a news conference Tuesday.
The third suspect, Thaddeous Green, 22, remains at large, police said.
"As you know there's been speculation and rumors that have been shared by community leaders claiming that Mr. Brown's death was related to the Amber Guyger trial and somehow the Dallas Police Department was responsible. I assure you that is simply not true," Assistant Chief Avery Moore of the Dallas Police Department said at a news conference on Tuesday.
"And I encourage those leaders to be mindful of their actions moving forward because their words have jeopardized the integrity of the city of Dallas as well as the Dallas Police Department," Moore said.
According to Moore, Mitchell allegedly told detectives that it was a drug deal gone wrong. Mitchell claims that the deal went down around 10:30 p.m. on Friday in the parking lot of the Atera apartments on Cedar Springs Road in Dallas.
"As they drove to the offense location, Thaddeous Green gets out of the vehicle, has a conversation with Joshua Brown, which escalates to physical altercations, at which time Jaquarious Mitchell gets out of the vehicle and he states that Joshua Brown orders him back into the vehicle and shoots him in the chest," Moore said.
Mitchell told investigators that he was lying inside the car when he heard two more gunshots.
"He says Thaddeous Green shot Joshua Brown two times," Moore said.