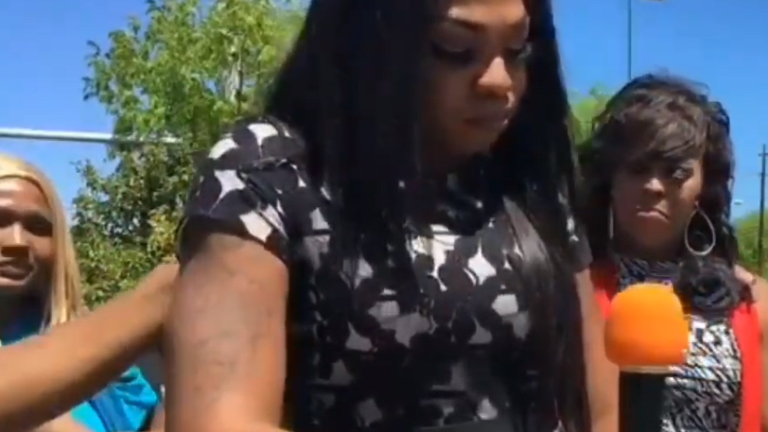 Transgender woman found dead after her attack went viral
A transgender woman whose brutal attack went viral a few weeks back has been found dead.
Muhlaysia Booker was found fatally shot in East Dallas early Saturday morning, police confirmed after police responded to a shooting call.
Dallas Police Lt. Vincent Weddington classified Booker's death as "homicidal violence" but shared additional information.
Last month, Booker was brutally attacked by a group of men following a minor traffic accident. There were even reports that the attackers may have been paid to dish out the savage beating.
According to the affidavit obtained by Buzzfeed News, someone offered Thomas $200 to beat up Booker following the minor car accident, which can also be heard in the video. Police have not linked the assault on Booker to her murder.
"It is the DPD policy that we actively pursue murder suspects. We as a department hold human life dearly and precious as should everybody but we recognize not everybody does. So speaking directly to them – I want you to know that the DPD has never tolerated murder and we never will so understand that we will actively, aggressively pursue you. We need the help of the community and that will be our directive," Assistant Chief Avery Moore said.
"I am deeply saddened to learn of the murder of Muhlaysia Booker. I call on anyone with information on this homicide to please contact the Dallas Police Department," Dallas Mayor Mike Rawlings said in a statement via Twitter.