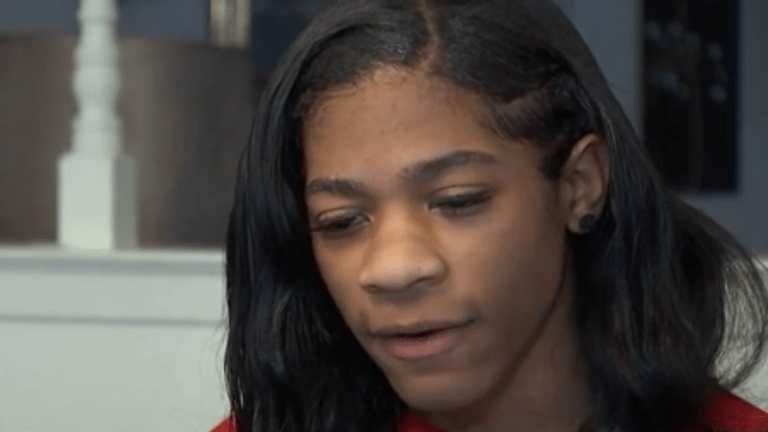 Transgender student claims bullies attacked and threatened to kill her
A transgender student has claimed that she has been both physically attacked and verbally abused by bullies.
Keloni Grand attends Melrose High School in Memphis told Fox 13 that she is being targeted because of her gender identity.
The physical attack occurred on Monday when a group of boys started to call her names and one even spit on her as she walked away.
"They were saying the usual names," said Grand. 
"'You f*ggot, you gay, you t*anny. We ready to fight you. We ready to beat you, we are going to shoot you, we going to kill you.'"
"I was like, 'Why you always messing with me? Can't you leave me alone?'" Grand said. 
Grand's transition began at the beginning of the month and claims that she has endured the name calling for some time. She explains that she has complained twice about the bullying but no action was taken, and it has escalated.
"Sometimes, I think I should hide myself, but people tell me to keep pushing and be myself," said Grand.
Her aunt spoke to the news outlets about what she witnessed when she went to pick up her niece from school.
"There were 15, 16 guys out there, and I said, 'All of them want to fight you for what?'" 
Her grandmother complained, but so far, no action has been taken and now Grand want to transfer schools.
"It's unbelievable. It's shocking that I have to be removed from a situation because people don't like who I am," Grand said.
FOX13 spoke with Martavius Hampton with "Out Memphis," an advocacy group for the LGBTQ community. 
"Want to make sure if someone makes a report or complaint that it's followed through and it's respected to make sure the student is safe or protected," Hampton told them.
Shelby County Schools are now looking into the incident.