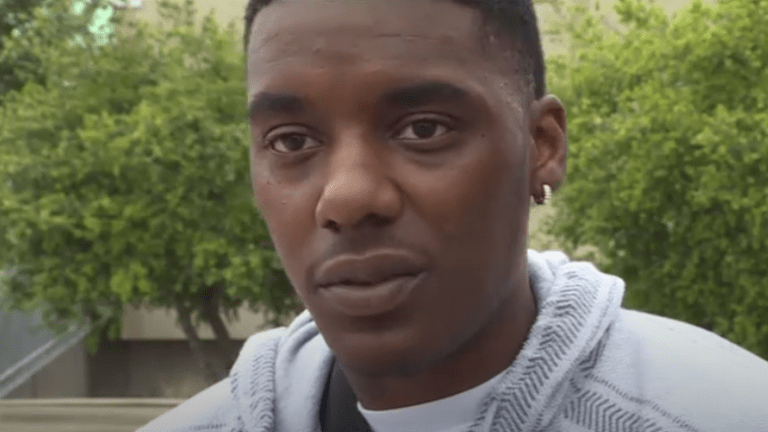 Transgender barber attacked at work; Says it's a "hate crime"
A transgender male barber who was recently attacked at his workplace claims that the incident was a hate crime.
Kier Rice worked at a shop in Killeen where he says he and his LGBTQ clients were treated differently. Rice spoke to KWTX about the incident:
"He doesn't greet them," says Rice about the man he alleges attacked him
"It was mainly females- lesbians."
Rice also claimed that the man had teased him about his gender, called him a female and even smacked him on his butt.
On Friday, the man complained about Rice's sagging pants before shoving him while he was cutting a young boy's hair.
"His eyes just got real big, and I remember him coming at me," says Rice. "The next thing I know, he had his right arm around me, had me in a headlock and was punching the back of my head."
Rice suffered three bruised ribs, a concussion, and a shoulder injury, and called the brutal attack a "hate crime" on a Facebook post.
"Just wanted to do a PSA OF WHAT HAPPEN AT Garfield David Hicks Barbershop Shear Talent & Barbershop on Friday!
"I was maliciously attacked by Mr Hicks while I had client Roberto son in my chair. After that I was attacked again while his wife watched the whole thing transpire. I had to be taken to the hospital with 3 bruised ribs, a concussion and just finding out today a ruined shoulder. I would appreciate if you all shared this just as an awareness. Whatever you're going through at home keep it away from the work place. At all time we are to remain in a professional environment. I'm hurt, I'm wounded, but I'm not evil. Let's do this the right way.
"Any news broadcasters? Any good lawyers for injury and hate crimes??" the post reads.
His alleged attacker spoke to KWTX and says that he has nothing against transgender people.
"We exchanged words and it was a fight," he says. He then claimed that Rice's Facebook post has led to him receiving death threats and he is worried about his family.
"Keira and her friends have been texting my phone," he said. "I don't know who these people are. I just ask them to leave me alone, so I can go on with my life," he adds.
Rice has filed a complaint and it is currently being investigated. He is now considering filing a civil suit.