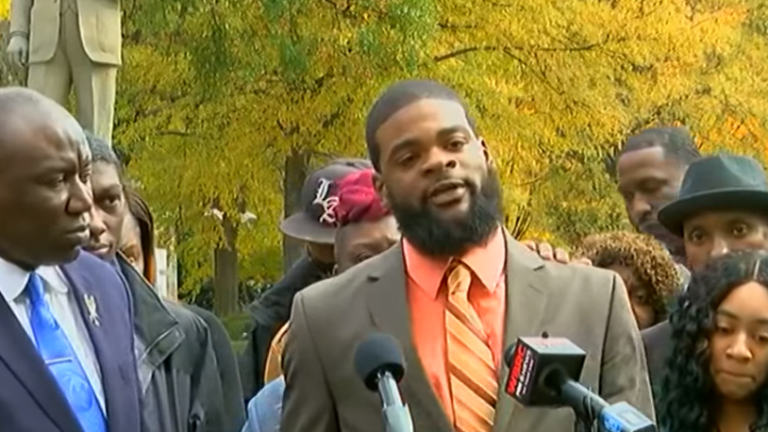 The Parents of Emantic "EJ" Bradford Jr Speak Out
The parents of Emantic "EJ" Bradford Jr., the 21-year-old Black man who was shot and killed by a police officer near Birmingham, Alabama, sat down for an interview.
Bradford was shot in the mall, where he died. Police later admitted that it was unlikely that he was the one who had fired the shots which injured two youths, in the mall. So far, they have offered up very little information as they continue to investigate.
In the interview, they opened up about the death of their son and the aftermath of his death.
"I'm really not sure what happened to my child and that's what I'm hoping to find out," said Pipkins in an interview with theGrio. "All that I know is that he was executed— shot by the police. And, at this point, no one from the Hoover police department has contacted neither me nor his father. We found out about E.J.'s death on social media.
"I knew that he would never shoot anybody. With everything going on in general, he got his gun permit. I don't remember ever having a conversation with him about having issues with the police, but we did talk about how to deal with the police. I believe that every mother should have that talk with their child," Pipkins continued.
The City of Hoover and the Hoover Police Department have released a joint statement:
"We would like to answer some media questions concerning our earlier statements in reference to the shooting victim, Emantic Fitzgerald Bradford, Jr. of Hueytown. Earlier, we stated that Mr. Bradford "brandished" a gun. To clarify, the word "brandish" was used because Mr. Bradford had a gun in his hand as police officers responded to the active shooter situation between mall patrons.
We are deeply and sincerely sympathetic to Mr. Bradford's grieving family and all of those affected by this incident. We all want answers and we believe that with patience and focus, the truth will be firmly established."
But those words will be of little comfort to Bradford's parents, who are still grieving and need answers.
The parents did not even receive a call from the police about his death. They learned about his death via a Facebook post.The Hoover police department owes the family both an apology and the truth.