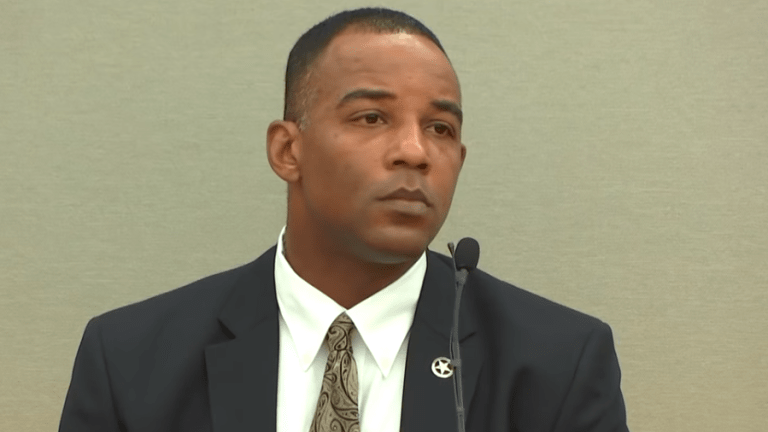 Texas ranger defends Amber Guyger's killing of Botham Jean
A Texas ranger took the stand in the trial of Amber Guyger, and testified that the former cop's response was "reasonable."
Sgt. David Armstrong said that he does not believe that she should be charged for any crime:
"I don't believe that (the shooting) was reckless or criminally negligent based on the totality of the investigation and the circumstances and facts," Armstrong said.
Unfortunately for Guyger, District Judge Tammy Kemp did not allow Armstrong to deliver the testimony to the jury. According to CNN, the judge explained that saying she would not let him speak to the reasonableness of Guyger's actions on the night of Sept. 6, 2018. 
"Physically, your heart rate goes very, very high. Your vision becomes narrowed, which is commonly referred to as tunnel vision," the Ranger said. 
"You begin to think very, very quickly and because your vision is narrowing, you begin to concentrate on what you believe your threat is ... and that's due to blood rushing to the major organs of the body because your body is saying 'I need to do this right now,' which is either fight or flight."
Guyger, 30, claimed that she was off duty but still in uniform Sept. 6 when she shot and killed Jean in his apartment in the Cedars. Jean was watching football on his couch when Guyger entered his apartment, which Guyger claims that she mistook for her own.
A medical examiner has testified that the bullet that killed Jean entered in a "downward motion," which indicates that Jean's body was positioned Guyger's gun when she fatally shot him.