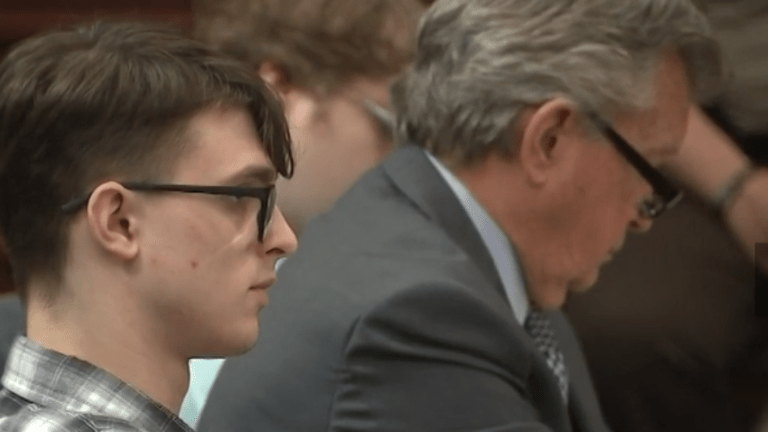 Teens who plotted to kill Black and disabled students wanted attack to be 'record' mass murder
Two white students from Georgia who plotted to kill Black and disabled students revealed that they wanted the crime to be a "record" mass murder.
The shocking details were shared to the courtroom by a Cherokee County prosecutor. The students were charged in 2017 with plotting to launch a brutal attack at Etowah High School.
The Cherokee County Sheriff's Office received a tip about from Dupree's relatives that led them to search his home, where they found weapons, explosives, and a kill list.
In court, the pair's "kill list," was shown in court, which according to the Tribune Ledger, included a racial slur and stated that they wanted to murder all of the Black students attending the school. The list also included swastikas and slurs for people with disabilities.
"I think we should make it through the lunchroom first or upstairs, wherever there are more people. We should think about setting up more bombs, though. I just want to kill as many people as I can," McCurley wrote in her journal.
According to the Cherokee County Assistant District Attorney Rachelle Carnesale, they intended to use smoke bombs to "corral" students and faculty into a confined area where they planned to use "napalm and firearms" to "kill as many people as they could."
Alfred Dupree, 19, and Victoria McCurley, 18, appeared Friday before Cherokee County Superior Court Judge Ellen McElyea to enter guilty pleas.
They were indicted in December 2017 on six counts each of conspiracy to commit murder, one count of conspiracy to commit arson and one count of unlawful possession of a destructive device, according to court documents. Both Dupree and McCurley pleaded guilty to all charges.