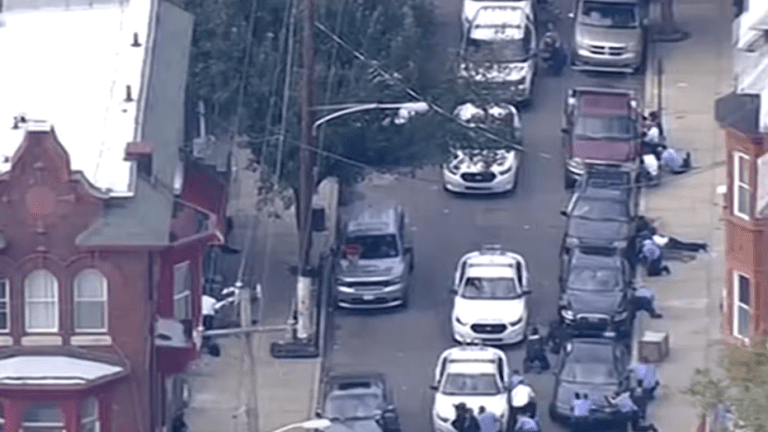 Suspect Arrested in Philadelphia Mass Shooting
A suspect has been arrested following a standoff with law enforcement, which resulted in six police officers being shot.
The officer's injuries are reported to be "non-life threatening."
According to the New York Times, the suspect is Maurice Hill, a 36-year-old Philadelphia resident with a history of gun convictions, his former lawyer, Shaka Johnson, told The Washington Post. 
Johnson also revealed that a motive for the shootout was not yet known, but that he is likely to face charges, including attempted murder and aggravated assault.
Philadelphia Police Sgt. Eric Gripp confirmed that the suspect is in custody.
Philadelphia Mayor Jim Kenney issued a statement calling for more gun control, calling out the NRA.
"It's just something that, we need to do something about it," Kenney said at a second press conference Wednesday evening. "And if the state and federal government don't want to stand up to the NRA and some other folks, then let us, let us police ourselves. But they preempt us on all kinds of gun control legislation."
"Our officers deserve to be protected and don't deserve to be shot at by a guy for hours with an unlimited supply of weapons and an unlimited supply of bullets," Kenney said.
"It's disgusting, and we got to do something about it, and we need to do something about it quickly," he said.
The shootings come less than to weeks after the mass shootings in Dayton, Ohio and El Paso, Texas in which dozens of innocent bystanders were killed.