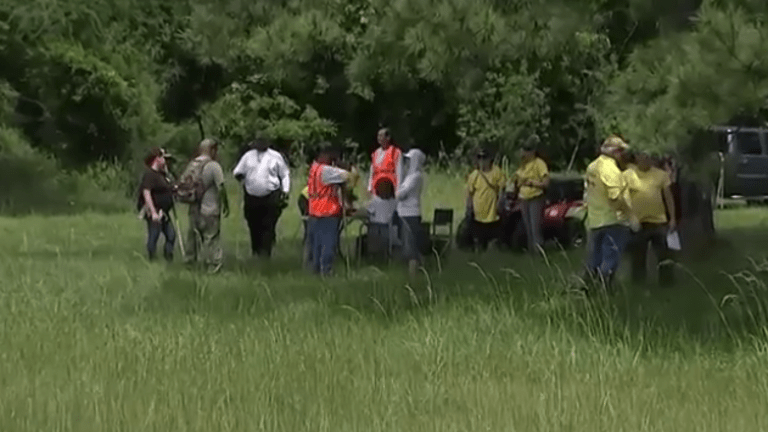 Stepfather named 'person of interest' in disappearance of 4-year-old Maleah Davis
Houston police have revealed that Darion Vence the stepfather of the 4-year-old missing child, Maleah Davis, has been named as a person of interest.
Search efforts continue on Tuesday for the missing girl and have been moved to Sugar Land near Vence's home according to Fox News.
An Amber Alert was issued for Maleah on Saturday after she was reportedly abducted on Friday night. At the time, Vence told the police that he pulled over to check on his tire after hearing a pop and was knocked unconscious and abducted by three Hispanic males. "Maleah looks very nice, looks very sweet," one of the men said, according to Vence.
"I may have questioned the story about the abduction happening up there and brought back down to this area," Texas Equusearch founder Tim Miller said. "The story seems kind of far-fetched in a way."
Vence stated he was unconscious for almost 24 hrs.
As Vence has been named a person of interest, new information is coming to the fore about the child's home life.
According to CNN, Maleah and her two brothers were removed from their home last year after reports of abuse, the Texas Department of Family and Protective Services told CNN.
Back in August 2018, all three children were placed with a relative following physical abuse allegations, stemming from a head injury she had.
"The investigation into the whereabouts of missing 4-year-old Maleah Davis remains on-going. HPD customarily doesn't identify persons of interest or suspects unless charges are filed," a police official tweeted on Tuesday.