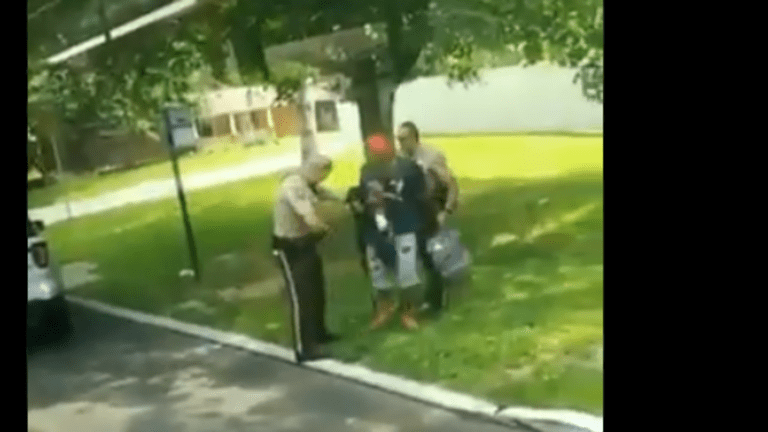 St. Louis Police Defend Arresting Black Man with Baby in his Arms
St. Louis Police Department has been forced to issue a statement defending their actions after a video went viral of officers arresting a Black man with a baby in his arms. 
The incident occurred on Jul. 7.
"We want to address a video that was brought to our attention on yesterday. The video was a culmination of a domestic assault call in which officers were attempting to safely take the suspect into custody and secure a young child. It is selectively edited and depicts only portions of what occurred," the lengthy statement begins.
The statement continues:
"On July 7, 2019 at approximately 11:07 AM, St. Louis County Police officers from the North County Precinct responded to a call for service regarding a domestic assault. Upon their arrival, officers contacted a victim, a 28 year old female, who stated that her 'child's father assaulted her, damaged property inside the home, and left with their young child. The victim gave a description of the suspect to officers. "
The statement goes into detail about the officer's attempts to detain him peacefully, but that he would not comply with their verbal demands. They also state that the child was checked out by EMS before being handed back to the mother. The statement also makes it clear that no taser was used on the individual during the incident.
"The suspect was ultimately arrested for Domestic Assault in the Fourth Degree, Property Damage in the Second Degree, Resisting Arrest, and numerous outstanding warrants."