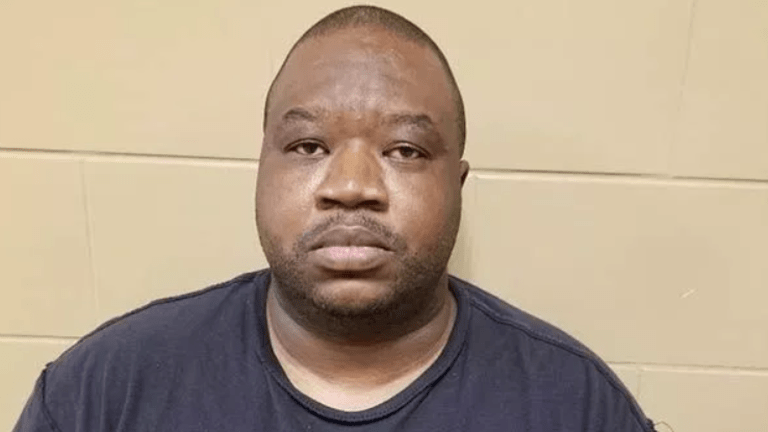 Sheriff's Deputy allegedly coerced woman to perform sex act on her child
A Louisiana sheriff's deputy has been arrested after he allegedly coerced a mother to perform a sex act on her one-year-old son to avoid arrest.
Shaderick Jones,42, a deputy with the Iberville Parish Office, attended the home of Iyehesa Todd, 26, Thursday afternoon to confront her about an open warrant she had on a traffic ticket. Unbeknownst to Todd, the officer had been off duty for almost an hour.
According to St. Gabriel Police Chief Kevin Ambeau, Jones allegedly told Todd that he wouldn't arrest her if she fulfilled "his fantasy" by performing the sex act on her infant son. Jones then filmed the abuse on his cell phone.
"I have 30 years of experience," Ambeau said at a press conference to discuss the allegations. "This is at the top of the list for the worst case. I have never witnessed something so disgusting—it's sickening to your stomach to see."
Port Allen Police Department and the Iberville Parish Sheriff's Office executed a search warrant for Jones' residence around 11:45 p.m. Several devices were removed from his home. It was not revealed whether child pornography was found on any of the items seized.
"You have more good officers than you have bad," Jones continued. "You can do all the psychological evaluation you want—every now and then you have one bad apple slip through the crack."
The infant involved in the case is reportedly being cared for by a family relative.
Jones was booked into West Baton Rouge Parish Detention Center on charges of rape, malfeasance in office and pornography involving juveniles. Todd was arrested and booked into Iberville Parish jail, where she faces charges of rape and incest.