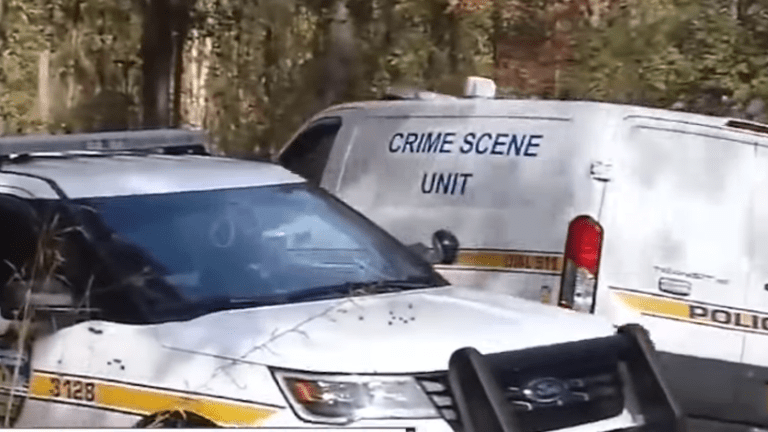 Remains found in Alabama identified as missing  girl Taylor Rose Williams
The Jacksonville Sheriff's Office has confirmed that the remains found in Alabama two weeks ago belonged to five-year-old missing Florida girl, Taylor Rose Williams.
"We remain committed to working to bring justice for her," Jacksonville Sheriff's Office Investigations Division Chief T.K.Waters told reporters on Monday.
Taylor was reported missing by her mother, Brianna Williams, a week ago. Williams was charged with giving false information to police and child neglect.
"This confirmation adds yet another layer to the vast scale of this investigation that's been underway since Taylor was reported missing," Waters said. "The Jacksonville Sheriff's Office and State Attorney will continue efforts in this active criminal investigation."
Williams was absentee booked after an apparent overdose at NAS Jacksonville, where she works as a petty officer first class, Sheriff Williams said, adding that she is in serious condition.
the remains were found on County Road 55 off Highway 28 in Marengo County, according to the Demopolis Police Department.
Taylor's great aunt told WUVA-TV at the time, "I'm feeling a lot of hurt."
"It's unbelievable that this is going on, but, as a family, we try to work through it just try to get closer together," Boyd Jackson said.
Williams stopped cooperating with the investigation after the first day of the search and was considered a person of interest in her daughter's disappearance, Sheriff Williams told reporters.
Williams is a petty officer first class at the Tactical Operations Center at Naval Air Station Jacksonville. She has since been released from the hospital and is being held on $1,100,009 bond, according to jail records.