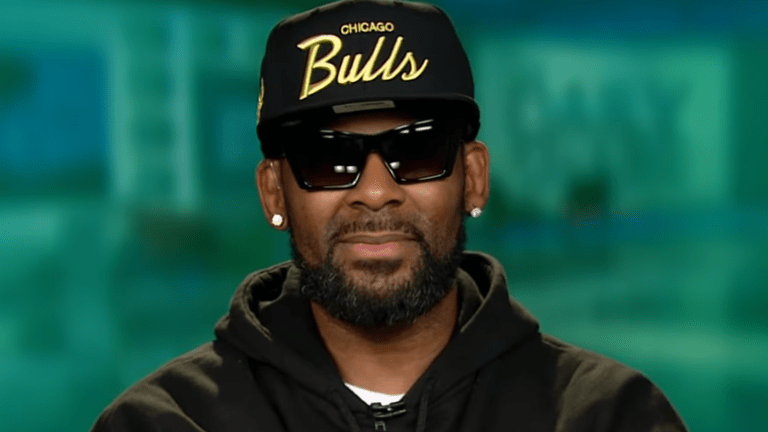 R. Kelly's lawyer slams NY's 'unconstitutional' STD laws
R. Kelly's lead defense attorney has slammed the state of New York's laws around sexually transmitted diseases, calling them "unconstitutional."
In a seven-page motion filed Monday in the Eastern District of New York, Steve Greenberg, said that two state laws — New York Public Health Law section 2307 and New York Penal Law section 120.20 — are unconstitutional.
The reason? Because he says that they are overly broad and, effectively, prohibit anyone with an STD from engaging in sexual intercourse.
The New York public health statute that bans anyone from having sexual intercourse if they know they have an "infectious venereal disease." According to the Chicago Tribune, the law dates back to 1943 and was intended to prevent the spread of syphilis and gonorrhea to members of the military during World War II.
Greenberg's filing states that "The law, as written, requires that one who has an STD engage in complete abstinence. That is not and cannot be constitutional," adding that, "It makes it illegal to have private, consensual, sexual intercourse."
The shamed singer has been accused by a former alleged victim of giving her genital herpes. Faith Rodgers says that Kelly di not disclose his disease to her before they engaged in sexual activity. Kelly has previously denied having a sexually transmitted disease, but in court, his medical records showed that the imprisoned celebrity suffers from a "contagious venereal disease."
Just last month Kelly faced new charges of abusing yet another teenage girl while she was still a minor
According to NPR, Thursday's filing includes 13 charges and supersedes an indictment filed last July and accuses Kelly with sexually abusing another minor.
Kelly could be arraigned on the new charges at his next scheduled hearing in the case on March 5. Kelly has pleaded not guilty to all charges and is being held without bond at the Metropolitan Correctional Center in Chicago since his July 2019 arrest.