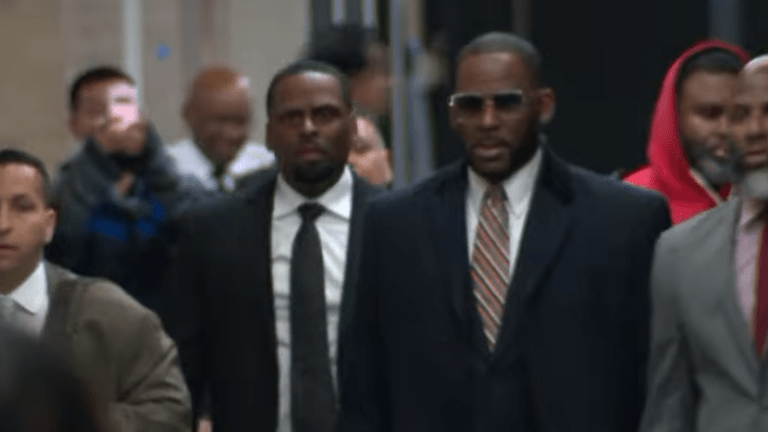 R. Kelly Reportedly Paid 2008 Trial Victim $2 Million not to Testify Against Him
Shamed singer R. Kelly reportedly paid out in excess of $2 million the unidentified victim who was at the center of his 2008 child pornography trial.
The claim was made on Wednesday during a press conference held by Michael Avenatti, the attorney for three of Kelly's accusers.
"To those R. Kelly fans who want to talk about the 2008 trial and the fact that he was acquitted, it was bogus. R. Kelly bought his acquittal," Avenatti said at a news conference.
Avenatti also stated that the disgraced singer also paid an associate $100,000 to hunt down missing videos of him having sex with a minor.
The press conference came just days after Kelly was indicted with 18 federal charges, including allegedly taking underage girls across state lines for sex. It had been reported for some months that Homeland Security was looking into Kelly on sex trafficking charges.
Separate federal indictments were filed in both Chicago and Brooklyn. Kelly is facing charges of child pornography charges, enticement of a minor, obstruction of justice, racketeering, transporting underage girls for sex, and sexual exploitation of a child.
"I'd be very surprised if Mr. Kelly ever sees the light of day again outside of federal custody at this point in his life," he said.
Avenatti also alleges that girls were also abused in Florida and Indiana and that he expects more charges to be announced at some point against other members of Kelly's entourage.
Kelly, who was recently denied bond, has denied all of the charges filed aainst him.