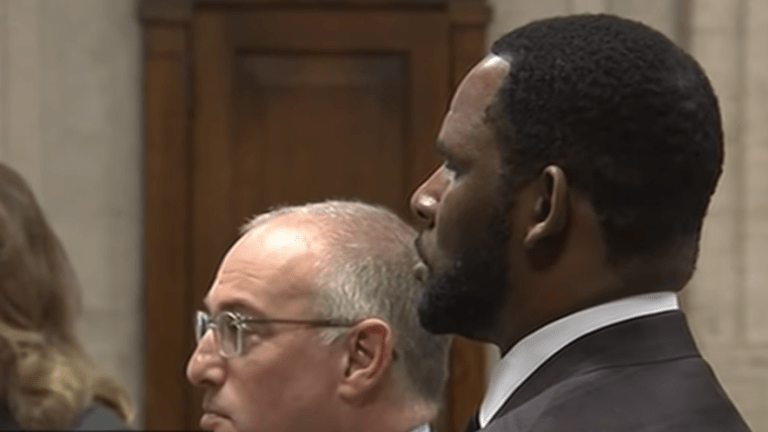 R. Kelly 'Relieved' to be in Solitary Confinement; Fears Prison Inmates
R. Kelly is reportedly "relieved" that he has been placed in solitary confinement in prison, fearing that his life would be in grave danger if he is placed in general population.
According to Nicole Blank Becker, the star expressed that he is fearful of what his fellow inmates would do to him if he were forced to share a cell. In prison, sex crimes against children are deemed some of the worst crimes an inmate can commit, and perpetrators are often singled out and attacked.
Becker also revealed to breaking news outlet TMZ that Kelly finds everyday tasks difficult, including deciphering what's on the commissary list because he cannot read or write.
Kelly will likely remain behind bars until his trial after a judge denied him bond earlier this week.
Attorney Steve Greenberg referenced hit single "I Believe I Can Fly" while attempting to convince the judge to release him from jail.
"Mr. Kelly doesn't like to fly," he said during the hearing. "How could he flee? He has no money".
However, US District Judge Harry Leinenweber was unmoved and ordered Kelly to be held in jail without bond after prosecutors argued the singer posed "an extreme danger to the community, especially to minor girls."
Kelly will remain in custody to face federal charges of racketeering, kidnapping, forced labor, and the sexual exploitation of a child.
Kelly only has access to a phone for a total of 15 minutes a month to speak with family and friends; he also has no access to a phone or to the internet - unlike general population. In gen pop, inmates have unlimited access to the phones and to television.