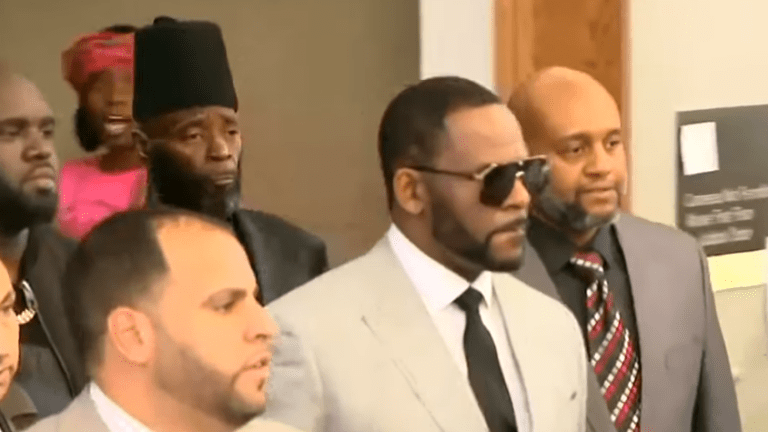 R. Kelly Held without Bond on Federal Sex Charges
A federal judge in Chicago has ordered that shamed R&B singer R. Kelly is to be held without bond until he stands trial for numerous sex charges involving underage girls.
Prosecutors argued that Kelly is a flight risk as well as a rick to young girls, and urged to judge not to allow Kelly to post bond.
"We're talking seventh and eighth-grade girls," Assistant U.S. Attorney Angel Krull told the judge. "And it didn't happen once or twice. He sexually abused them hundreds of times before they turned 18."
Kelly's lawyer, Steve Greenberg said that the fallen star was "disappointed" with the outcome of the bond hearing.
"He's got a van," Greenberg said. "He travels in a van. He's not a risk to go to the airport and take off, and frankly, he'd be recognized anyway. He's not going anywhere."
According to Chicago Tribune, prosecutors are currently in possession of three "extremely disturbing" videos showing the "sadomasochistic abuse" of the girl who was the alleged victim in Kelly's original child pornography case — identified only as "Minor 1."
But now, the young girl (who is now in her 30s) has reportedly agreed to testify against Kelly in his upcoming trial.
The unidentified victim is now cooperating with authorities and told a federal grand jury under oath that Kelly repeatedly sexually abused her when she was a minor, Krull said.
A date for Kelly's trial is yet to be set. The "Step in the Name of Love" singer will likely be sitting behind bars for quite some time yet.