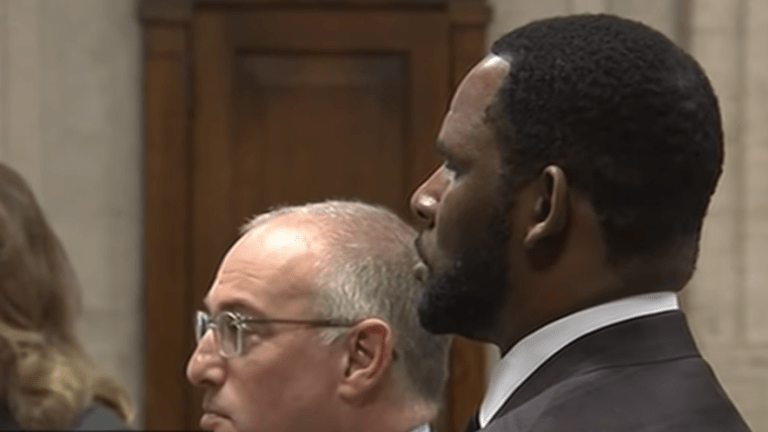 R. Kelly Arrested on Federal Sex Crime Charges
R. Kelly has been arrested after being indicted on several federal sex crimes charges.
The shamed singer was arrested in Chicago on new federal charges alleging child pornography and obstruction of justice, but according to reports, Kelly is soon to be extradited to New York.
Kelly, 52, was charged in a 13-count indictment returned by a federal grand jury in Chicago, according to Joseph Fitzpatrick, a spokesman for U.S. Attorney John Lausch.
"The counts include child porn, enticement of a minor and obstruction of justice," Fitzpatrick said. He will release another statement sometime Friday.
"He and his lawyers look forward to his day in court, to the truth coming and to his vindication from what has been an unprecedented assault by others for their own personal gain," Kelly's lawyer Greenberg said in the statement.
Greenberg said the "conduct alleged appears to largely be the same as the conduct previously alleged against Mr. Kelly" in state charges he already faces and charges he was acquitted of a decade ago.
Kelly was arrested in February on ten counts in Illinois involving four women, three of whom were minors when the alleged abuse occurred. He pleaded not guilty to those charges and was released on bail.
In May, Cook County prosecutors added 11 more sex-related counts involving one of the women who accused him of sexually abusing her when she was underage.
Darrell Johnson, Kelly,'s publicist and crisis manager has said he planned to deliver a statement about the latest developments at a Friday morning news conference in Atlanta.