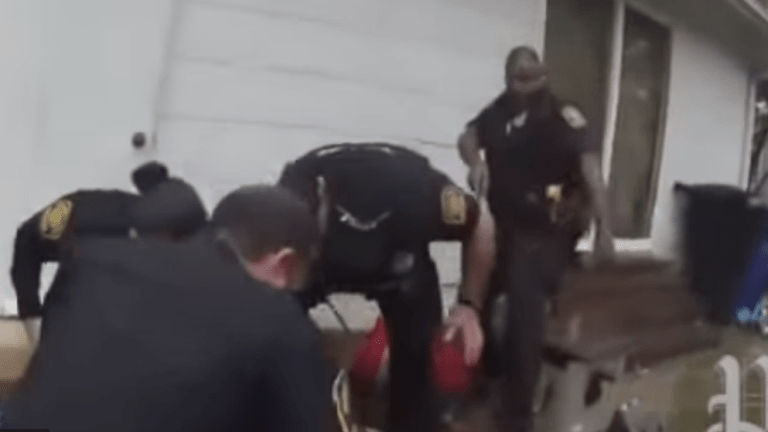 Portsmouth Officer Faces Two Felony Charges for 'Officer of the Month' Shooting
A Portsmouth police officer shot an armed burglary suspect in the back, and received an 'Officer of the Month' award for his troubles, is now facing two felony charges for the same shooting.
Back in April, the rookie cop shot 18-year-old Deontrace Ward as he fled the Virginia home he had burglarized. The body cam footage showed that Ward had a gun in his pants leg, but didn't brandish the weapon when he was shot in the back and injured. 
Officer Jeremy Durocher was honored with the award and given a medal.
"In recognition for your heroic response," Police Chief Tonya Chapman wrote in the medal of valor commendation. "You took necessary steps to stop the threat that this suspect posed to the public and to your fellow officers at great personal risk."
Prosecutors who reviewed the case determined that the officer should be indicted for the shooting and now Durocher is possibly looking at a life sentence if convicted. Last week, a grand jury charged Durocher with two felony counts, aggravated malicious wounding, and a firearms charge. 
"This speaks to a culture that is dangerous in that police department," James Boyd, president of the Portsmouth NAACP told the Virginian Pilot. He said the police chief should choose to recognize her officers when they do good community engagement work, not shoot people.
Not everybody agrees with the decision to file charges against the rookie officer. The president of the Portsmouth Fraternal Order of Police and Durocher's attorney disagree with the move.
"The ones that know what is happening on the front lines recognized him for valor," defense attorney Nicholas Renninger said.
"He absolutely deserved that award," said Sgt. Matt Crutcher of the FOP. "He did exactly what we trained him to do."