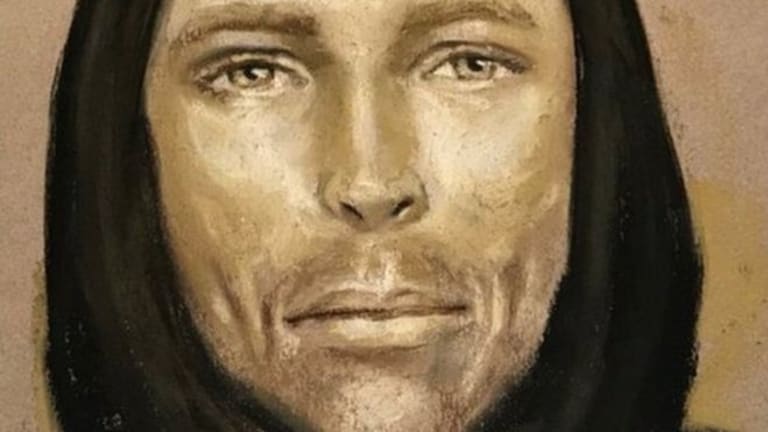 Police Sketch of Jazmine Barnes' Killer Released
The Harris County police department has released a composite sketch of the man who gunned down 7-year-old Jazmine Barnes.
 As well as the composite sketch, they have also given a clearer video of his truck.
"We're continuing to proceed with different strategies to try and find this coward of a killer," Harris County Sheriff Ed Gonzalez said at Thursday's press briefing. "We're pursuing every angle, leaving no stone unturned." 
Banres was in the car with three other siblings and her mother, when the crazed gunman opened fire. Her mother, LaPorsha Washington, was also shot during the attack but survived.
The FBI have joined local police in hunting for the suspect. 
"His conscience is finally going to get to him after he sees my child's face go across (television screens) so many times. He's going to turn himself in," Barnes' mother, Ms Washington said per AP.
Civil Rights lawyer Lee Merritt and activist Shaun King are offering $100,000 to any leads which lead to the capture of Jazmine's killer.
Many celebrities have come forward to urge their followers to come forward if they have any information and Shaquille O'Neal and NFL star DeAndre Hopkins have both donated to Jazmine's family to help pay for her funeral, which take place on Tuesday.