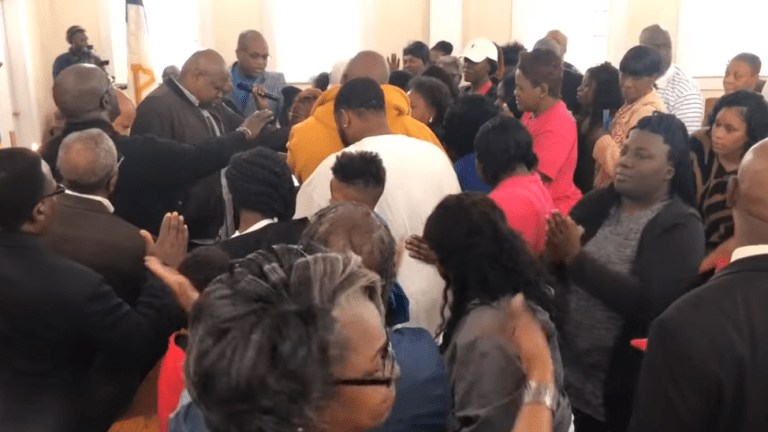 Police searching for man seen in surveillance video moments before Kamille McKinney's disappearance
Detectives investigating the disappearance of three-year-old Kamille "Cupcake" McKinney are searching for a man who was seen talking to children in a surveillance video, thought to be the last images of McKinney.
"I don't believe that a lot of planning went into it. I think it was maybe something done impromptu," said Birmingham Police Chief Patrick Smith. "In my heart, I believe that she is in and around the area, and we are hoping to bring her home safely."
McKinney disappeared last Saturday during a birthday party, and the video is reportedly footage showing her outside an apartment complex with another child. According to police, in the video, the two are playing when a man passes by.
"We're trying to identify the first guy. We believe he may have been a witness to something," Birmingham Police Sgt. Johnny Williams told NBC News. "We want him to come forward."
"It's the second male that comes up and engages the children," Smith added. "And so the first male who walks by in this video, he may have pertinent information that will help us."
Last week, police arrested Patrick Devone Stallworth, 39, in connection with her disappearance.
During a search of his home and electronic devices, Stallworth was charged with seven crimes - possession of child pornography and possession with intent to distribute child pornography. The charges have not been linked with McKinney.
Officer reportedly discovered obscene photos of young girls on his cell phone as part of their investigation into the missing child's whereabouts.
"Although the charges we are holding them for are unrelated to this investigation, they still remain a person of interest in this investigation," said Smith. "So, we continue our efforts to locate Kamille."