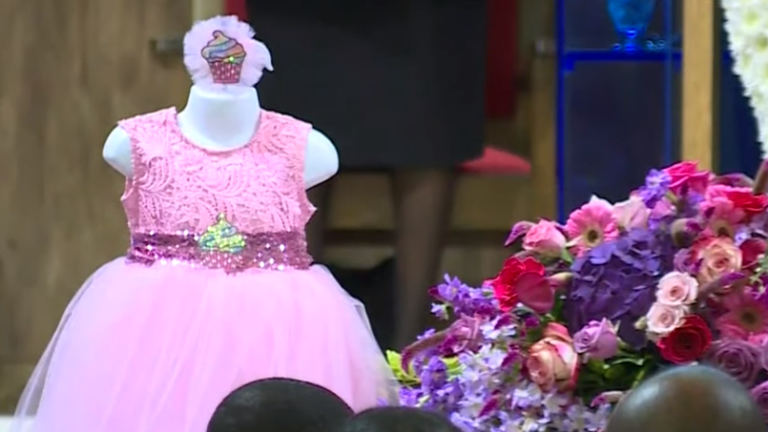 Police say Kamille 'Cupcake' McKinney was drugged prior to her death
Kamille "Cupcake" McKinney, the 3-year-old girl who was found dead more than a week after she vanished from a birthday party in Alabama, had been drugged prior to her murder.
According to prosecutors, Kamille's blood contained meth as well as the antidepressant drug trazodone, according to WVTM. McKinney ultimately died from suffocation.
Despite being found ten days later, court documents show that the toddler was killed the same day she vanished. 
Patrick Stallworth Derick Brown were arrested in connection with her death and charged with capital murder.
Birmingham police Det. Jonathan Ross testified earlier this week that cellphone records place Stallworth at the scene of the kidnapping. He also reportedly purchased close to $20 worth of candy from a gas station on the day Kamille's disappearance.
On the stand, Ross claimed that Stallworth said he saw Kamille at Brown's apartment and that Brown told him that she wanted to "keep" the girl. He says at another gas station, Stallworth later brought an energy drink and a pill for sexual dysfunction.
Stallworth also alleges that Brown asked him to assault Kamille sexually, but he refused. Prosecutors say that they have been unable to confirm or deny whether or not Kamille was sexually assaulted due to the body's state of composition.
Brown allegedly put her hand over Cupcake's nose and mouth, and that's when she died. Brown took Cupcake's clothes and hair bows off and gave her a bath per Ross' testimony.
He says Stallworth did not mention what they did with her body.