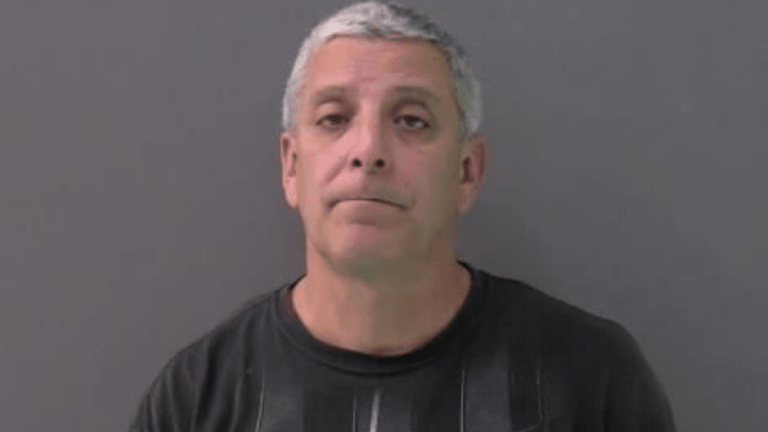 Police officer charged in shooting that left unarmed Black man dead
A Texas police officer has been charged with manslaughter Monday connection with the death of an unarmed Black man that he shot and killed on Dec. 2 during "an altercation of some sort" following a brief pursuit.
Officer Carmen DeCruz, 52, allegedly shot Michael Dean, 28, in cold blood.
"The Texas Rangers investigation developed facts and evidence which support the elements of manslaughter," Bell County District Attorney Henry, "Garza said in a press release Monday.
According to the police reports, DeCruz attempted to pull Dean over for speeding on, but Dean did not immediately stop, and a pursuit ensued. Dean eventually stopped at an intersection where DeCruz pulled around the vehicle to block it in and got out of his patrol unit, the affidavit says.
DeCruz can be seen on his body camera, approaching Dean's vehicle with his handgun drawn. He then ordered Dean to step out of the vehicle and hand over his keys.
"Officer DeCruz is seen reaching into Dean's vehicle in an attempt to gain control of the keys to the vehicle with his left hand while holding his duty issued firearm, a handgun, in his right hand," the affidavit said.
Police docs state that as Decruz pulled on the keys with his left hand, the affidavit says, "his right hand also pulls backwards causing the handgun to fire striking Michael Dean in the head."
Attorney Lee Merritt has vowed to get justice for the Dean family and issued a brief statement Monday addressing the incident, "The Dean family finds this charge wholly inappropriate given DeCruz intended to cause death when he shot Dean in the head."
"Michael Dean was shot in his temple through a closed door
seconds after being pulled over for a minor traffic violation," Merritt said.
"It is clear that Carmen DeCruz intended to cause serious bodily harm when he shot Michael Dean in the face without justification. We are demanding that the appropriate charges be pursued."
Interim Police Chief Jim Tobin also released a statement following Dean's shooting death:
"This has been a difficult time for the Dean family and the community," he said.
"I assured the Dean family from the start that there would be an independent investigation by the Texas Rangers without any influence by our agency, and that has occurred."
Tobin said an internal investigation of the shooting should be completed by the end of February.
DeCruz was arrested Monday, and his bond was set at $500,000. He has been placed on administrative, and he'll remain on it until such time as he's indicted. After an indictment, he will be placed on unpaid leave.