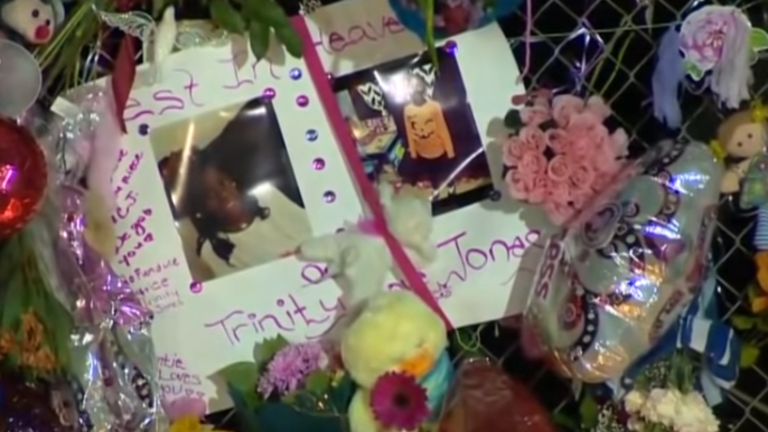 Police have identified the Black girl found dead near hiking trail in L.A.
Authorities were frantically trying to identify the body of a young, Black girl who was found near a Los Angeles hiking trail - and they have now identified the young girl.
The girl has been identified as 9-year-old Trinity Love Jones. Authorities said that two "persons of interest" were detained.
"As additional facts are established and verified, investigators anticipate that additional information will be available for release during a press conference later in the week," Deputy Tracey Koerner of the Sheriff's Information Bureau said in a statement.
The body was found near an equestrian walking trail in Hacienda Heights, California, authorities said and was in a black duffel bag. The girl is thought to be between 8 and 11 years old. The girl was reported to be about 4-feet-5 and weighed about 55 pounds.
Jones' body was found Tuesday morning while performing maintenance work on the trail.
 Lt. Scott Hoglund said at a news conference last week:
"Investigators did not observe any obvious signs of trauma to the victim's body," Hoglund said. "At this time, this incident is being ruled as a suspicious death investigation."
The girl was wearing: a long-sleeved pink shirt that said "future princess hero" and gray pants with pandas on them.
"We are looking for any lead. If you wish to remain anonymous, Crime Stoppers is a great option - you can remain anonymous and report what you may know," Hoglund said last week prior to identifying the victim.
Words can't explain what I'm feeling right now," Antonio Jones, the girl's father, told KTLA. "I just want answers. I just want justice." 
"She was just the best," he said. "Full of character, full of life, full of joy."