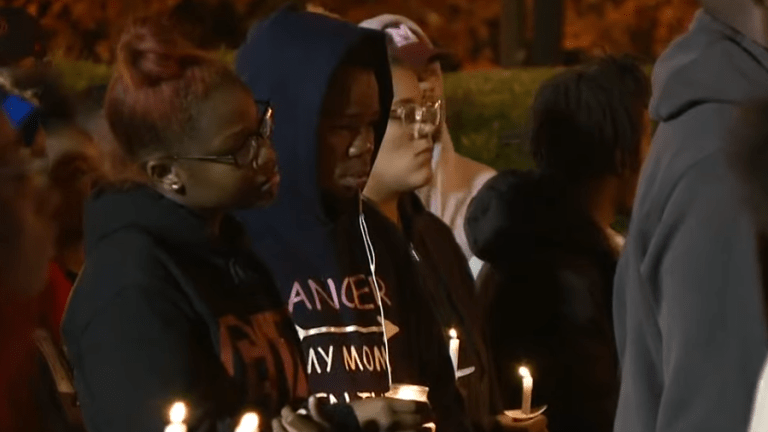 Police find body of missing Clark Atlanta University student after interviewing suspect
The body of 21-year-old Alexis Crawford, the Clark Atlanta University student who went missing from her off-campus apartment over a week ago, was has been found by police in an Atlanta area park, Atlanta Police Chief Erika Shields told reporters.
Atlanta police had already arrested two suspects - Crawford's roommate, 21-year-old Jordyn Jones, and the roommate's boyfriend, Barron Brantley, 21. 
The chief revealed that one of the suspects helped them to locate the body.
"The case has come to one of the saddest conclusions possible and has been absolutely heartbreaking," said Shields. "To Alexis' family, our hearts go out to you. I am so truly sorry that we could not provide you with a better ending."
Rev. Markel Hutchins sat down for an interview on behalf of the victim's family.
"That makes that tragedy all the more difficult to understand and reconcile," Hutchins said per AJC. "She spent time with the family in the family home."
Crawford's family were stunned to hear of Jones' involvement in the student's disappearance, as she was considered to be one of her best friends.
"They knew Jordyn, they liked Jordyn. There was never a reason to suspect that Jordyn would do anything wrong or ill to Alexis," Hutchins said. "One family member described them as two peas in a pod. … To go from that to where we are today, it's unthinkable, unspeakable."
Police say that they believe that the incident may be related to a sexual assault Crawford reported to police Oct. 27. Brantley was the suspect in the incident, which allegedly happened at the apartment Crawford shared with Jones. All three were drinking at the time.
Jones told police she saw Crawford around midnight before going to bed, a police report said. Crawford was not in the apartment the next morning when the roommate left for class, and the front door was locked with a deadbolt, per CNN.