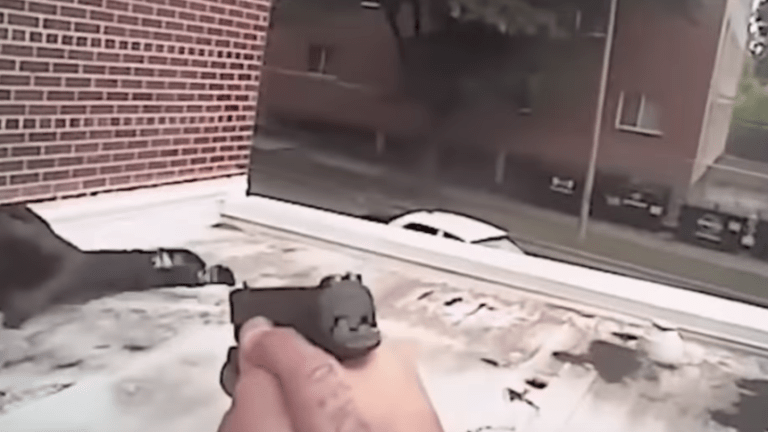 Police Bodycam Confirms Jerry Smith Jr had Hands Up when Shot by Police
Newly released footage from a police officer's body camera confirms that shooting victim, Jerry Smith Jr. had his hands up and his fingers spread open when he was shot by police.
Smith survived the shooting but was forced to undergo several surgeries following the shooting. He will also suffer permanent partial paralysis in his right leg. 
Daniel Storm is a private investigator working on Smith's federal civil rights lawsuit against the city released the footage to the public.
"People just need to see this," Storm said. Police "can buy toys and all the ice cream they want but until they're held accountable, the black community will never trust a cop."
Back in June, Chief Deputy District Attorney Kent Lovern concluded that officer Adam Stahl and officer Melvin Finkley were justified in using deadly force because they believed Smith was armed or was reaching for a gun behind an air conditioning unit on the roof. It is clear from the footage that he was unarmed and no gun was found during his arrest.
Finkley fired first, and then Stahl, who said he believed that shot was from Smith also fired at Smith. Smith can be heard begging and pleading for help. The officers ignored his pleas and placed him in cuffs.
The city is defending officers Finkley and Stahl against Smith's lawsuit and said they were acting in good faith. No trial date has been set.
Smith was not charged and has no criminal record. Whether the police keep their jobs or not, one thing's for certain - the life of yet another unarmed Black man has been changed forever. He is owed something.