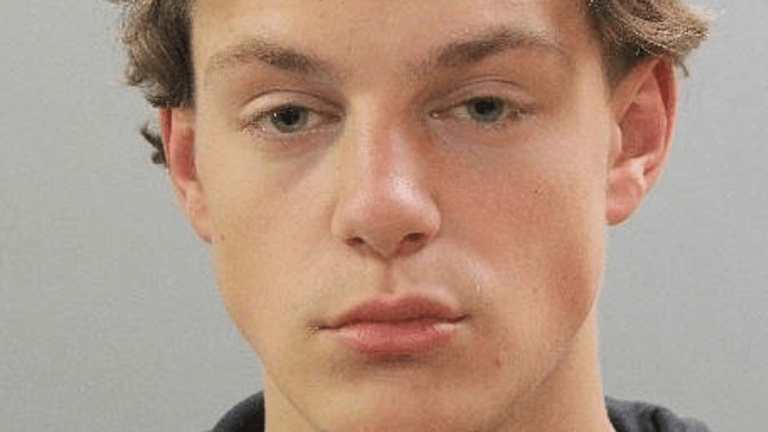 18-year-old arraigned on murder charges after stabbing Black teen to death
A Lido Beach teen has been charged with second-degree murder in connection with the stabbing death of a Black Oceanside High School student.
The incident took place after school hours. 
Tyler Flach, 18, of Greenway Road, Lido Beach, was arraigned in First District Court in Hempstead, officials said. 
According to CBS News, the pair had pre-arranged a fight at a strip mall after school, police said. The victim, Khaseen Morris, 16, was seen with another boy's girlfriend and was threatened that he better be at the fight. When Morris showed up, around six or seven teenagers who hailed from another school district surrounded him, while Flach stabbed him to death.
"He was amazing," his sister, Kenyanna Morris said. "The girl wanted him to walk her home, and he was like okay. This girl played a game and tried to get her ex-boyfriend jealous and said somebody else walked me home."
Nassau County Police Det. Lt. Stephen Fitzpatrick said that he was shocked that bystanders did not do more to help.
"They videoed his death instead of helping him. This can't go on. Your friends are dying while you stand there and video it. That's egregious." 
"We are heartbroken by this senseless tragedy," Oceanside Schools Superintendent Dr. Phyllis S. Harrington said. "Tragedies like this have to constantly remind us to be kind and caring people."
Flach, an aspiring rapper, was held without bail after pleading not guilty to a second-degree murder charge.
Flach's defense attorney, Edward Sapone of Garden City, said his client, "strongly maintains his innocence and he took the responsible step of self-surrendering to eventually clear his name."
Sapone added: "At the appropriate time, we will release vital information about what happened that's not captured on video, and that completely changes this case. Until then, we ask the community to reserve judgment and pray for those who are suffering."