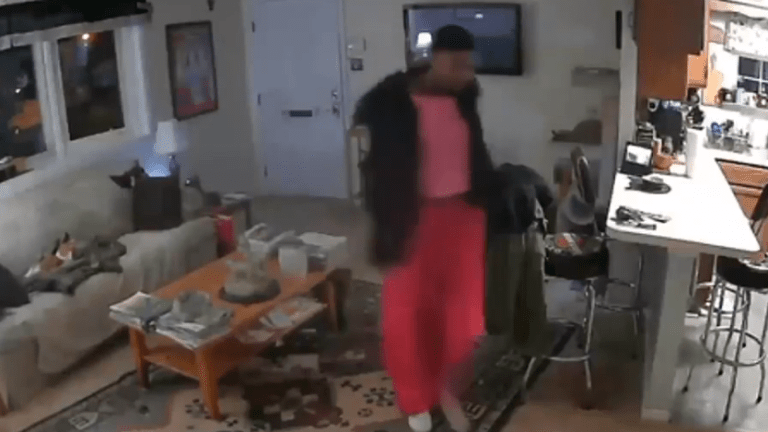 Philly police release video of suspect after dead 60-Year-Old man is found naked, tied to bed
Philadelphia Chernoff's released video footage of the suspect wanted in connection to the murder of a 60-year-old man who was found naked and tied to a bed inside of his home. 
The video footage was obtained from inside Albert Chernoff's home in the 8400 block of Algon Avenue in Rhawnhurst. In the video, the suspect, who is Black and male, is seen casually walking through the living room. At another point in the footage, she is seen entering the kitchen to wash her hands and then looking inside the refrigerator and freezer before leaving the house.
The suspect has been described as a Black male or female with medium-brown in complexion, tall with a thin build. A seen in the video. The suspect also has short hair and is seen wearing a black jacket, a long-sleeve pink top, loose-fitting red sweatpants, and white athletic shoes. They can also be seen carrying a black backpack.
Chernoff reportedly had a large wound on his head, gashes on his chest, and was naked and partially tied to his bed. There were reports of a female being seen leaving his home, although the gender of the suspect has not yet been identified. There is some speculation that Chernoff was robbed and killed by an escort.
The Inquirer reports that Chernoff's 11 cats, three turtles, and two frogs were rescued by local animal-welfare workers.
The police say that the suspect is considered armed and dangerous. A $20,000 reward is being offered for information leading to the arrest and conviction of the Chernoff's killer.