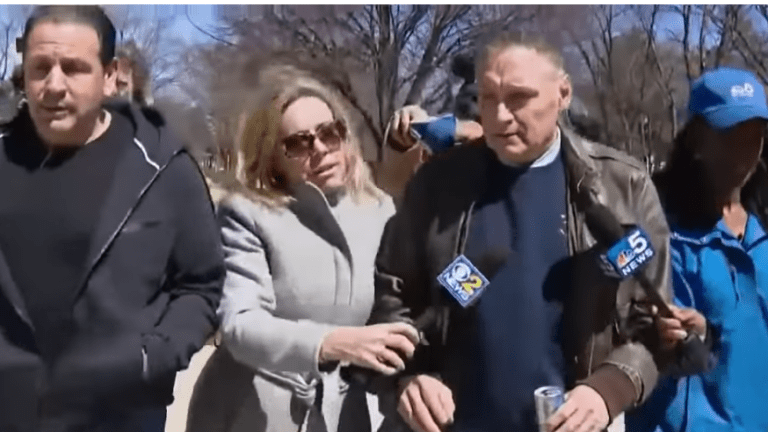 Parents of missing 5-year-old charged with murder after his body is found in shallow grave
The parents of 5-year-old Andrew "AJ" Freund were charged with murder after his body was found in a shallow grave.
According to reports, the body of the Crystal Lake boy was discovered, wrapped in plastic in a shallow grave near Woodstock.
JoAnn Cunningham, 36, and Andrew Freund, 60, now both face multiple charges in the death of the boy. The boy was reported missing by his father last week, according to the Chicago Tribune.
Freund told the 911 operator he had gone to a doctor's appointment that morning and went to wake his son up when he returned home between 8:15 and 8:30 a.m. He claimed to have thoroughly searched their home as well as "'the basement, the garage, the closets, everywhere" — and the neighborhood, including a local school, park and gas station where "we sometimes take him to buy treats."
"To A.J.'s family, it is our hope that you may have some solace in knowing that A.J. is no longer suffering and his killers have been brought to justice. ... To A.J., we know you are at peace playing in heaven's playground and are happy you no longer have to suffer," Chief James Black of the Crystal Lake Police Department told reporters
Freund and Cunningham have both been charged with first-degree murder, aggravated battery, aggravated domestic battery and failure to report a missing child or child death. The boy's father, Freund was also charged with concealment of a homicidal death.
Jeffrey Sallet, special agent in charge of the FBI in Chicago, vowed not to rest until the victim has gotten justice.
"Nobody was going to sleep and nobody will sleep until justice is brought for AJ," Sallet said, telling reporters the investigation will continue.