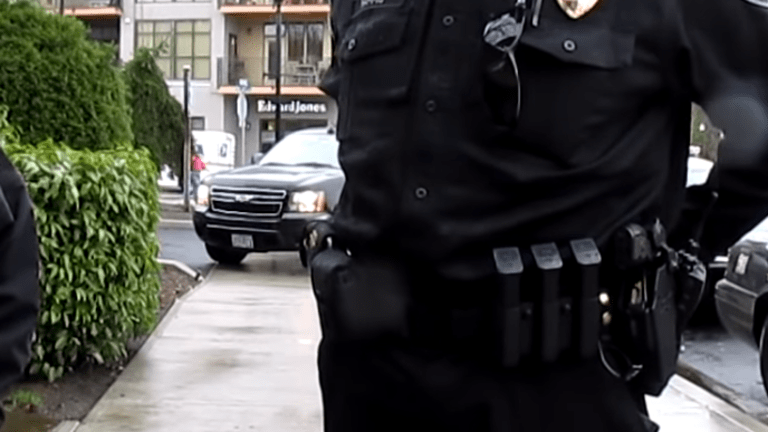 Oregon Police Wrongfully Arrest Black Man
The Ashland Police Department has released a statement admitting that they wrongfully arrested a Black man.
KTVL reports that officers responded to a call about physical harassment at a store on Siskiyou Blvd, Oregon.
"The complainant described the suspect as an African American male wearing a dark colored hooded sweatshirt," reads the statement from APD Chief Tighe O'Meara. "A few minutes later, police officers stopped a person matching that general description a short distance away from the incident, arrested him, and took him to Jackson County Jail."
The 20-year-old male was arrested around 8 p.m. Monday and was held in custody for almost twelve hours.
Further investigations proved that the man was not involved in the incident. O'Meara then headed to the man's home where he spoke to him and his father. He apologized for the arrest.
An investigation is now underway from the APD to evaluate "the causes of this misidentification and deficient follow through. At this time, it appears that the officers involved did not take crucial investigatory steps, subsequent to detaining the man, to verify that he was, in fact, the person wanted for the harassment."
It seems like every day, another Black man is being arrested just for breathing. When is the over-policing going to stop?