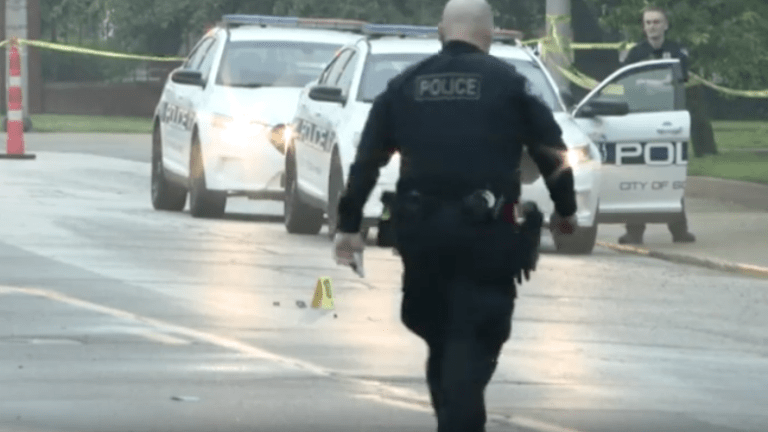 Pete Buttigieg's 'Corrupt' Department - 'Racist' Police
Buttigieg is currently running for his Democratic Presidential campaign
A new report from The Young Turks suggests presidential candidate Pete Buttigieg oversaw a 'corrupt' police department
Sgt. Ryan O'Neill of the South Bend Police Department who has a history of racist activity, fatally shot a black man over the weekend. O'Neill told prosecutors that he shot Eric J. Logan as a last resort after Logan approached him with a knife. However, there is no video evidence to support or contradict O'Neill's storyline, as his body camera was manually shut off.
Recently released court documents have files of O'Neill's racist behavior dating back to 2008. Not only are there reports of "inappropriate racial remarks" to fellow officers, but there are multiple accounts of unnecessary force including violently punching the mentally ill and using a taser on a black woman. 
There are also incidents of retaliation from O'Neill after citizens have made complaints against him. His behavior had escalated so much that O'Neil was once removed from duty. A passed polygraph test had him reinstated shortly after.
Another reason why this shooting is suspicious is how O'Neill and responding officer Aaron Knepper dealt with the shot victim. Instead of following protocol to wait for an ambulance, O'Neill and Kneeper moved the victim into their police car to then be transported to the hospital. It is important to note that Knepper's credibility has also been called into question following similarly racist behavior in his past.
Former SBPD Officer Hackett who switched to a new district due to O'Neill's racism has filed a lawsuit. Hackett states that the department, including the Captain and South Bend Mayor Pete Buttigieg permitted O'Neill's promotion despite having knowledge of his racism. Buttigieg who is currently running his campaign for the Democratic Presidential ticket has cancelled upcoming events.