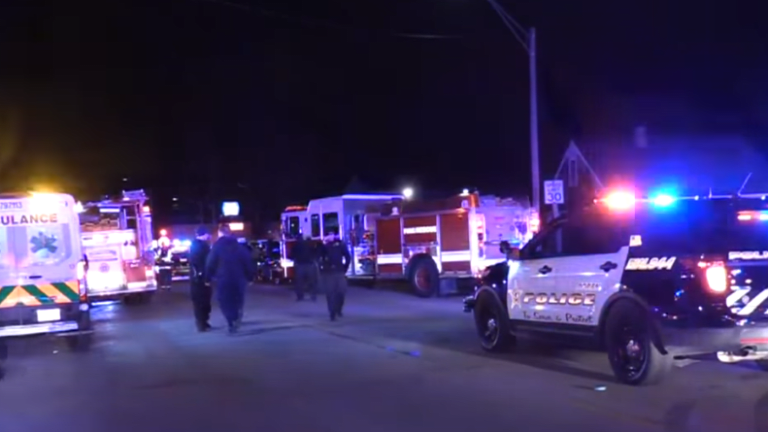 Officer Guns Down Security Guard; Thought he was a Criminal
Jamal Roberson #sayhisname
A Midlothian police officer gunned down a Black security guard after mistaking him for a criminal.
The officer was responding to a shooting inside a south suburban bar. The victim, Jemel Roberson has apprehended one of the men involved in the bar shooting before the police arrived. When the police did turn up, they allegedly assumed that he was one of the shooters and shot and killed Roberson on sight.
According to WGN, security had asked a group of drunken men to leave Manny's Blue Room Bar around 4 a.m. Somebody then returned and opened fire before escurity returned fire, and Roberson apprehended one of the men involved outside.
"He had somebody on the ground with his knee in back, with his gun in his back like, 'Don't move,'" witness Adam Harris said.
"Everybody was screaming out, 'Security!' He was a security guard," Harris said. "And they still did their job, and saw a black man with a gun, and basically killed him."
A spokeswoman for the Cook County Sheriff's Office said Roberson had a valid FOID card, but did not have a concealed-carry license.
In a statement, Midlothian police confirmed two officers from the department responded to the scene of the shooting and that one of them opened fire.
"A Midlothian officer encountered a subject with a gun and was involved in an officer-involved shooting. The subject the officer shot was later pronounced deceased at an area hospital," Chief Daniel Delaney of the Midlothian Police Department said in a statement.
"Once again, it's the continued narrative that we see of shoot first, ask questions later," the Rev. LeAundre Hill of Purposed Church said.
The Cook County Sheriff's Office is handling the criminal investigation of the original shooting, while the State Police Public Integrity Task Force is investigating the police-involved shooting.
A GoFundMe page has been set up to help cover Roberson's funeral costs.