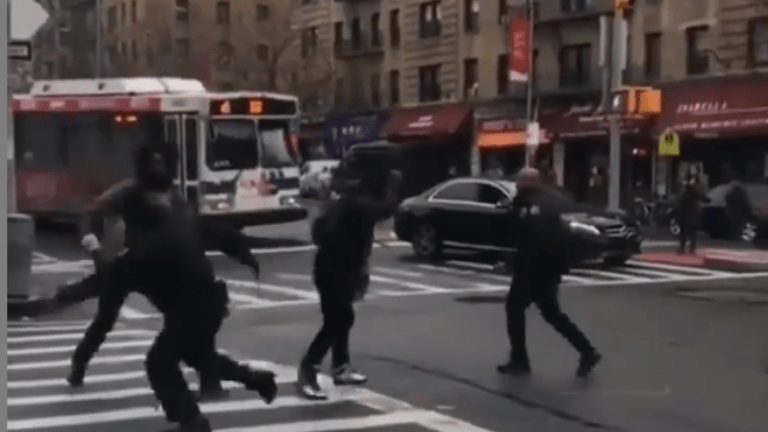 NYPD Officers Under Investigation for Violent Arrest
NYPD are currently under investigation for the arrest of two men, after they were caught beating them with batons on camera.
The vicious beatdown took place on Washington Heights street, where the two cops are seen tackling two Black men, Aaron Grissom and Sydney Williams, and beating them upside the head with their batons.
The officers were then joined by three plain-clothed individuals who were later revealed to be two detectives and an off-duty deputy. The plain closed officers are seen kicking the suspects.
Williams and Grissom were both arrested charged with felony assault, resisting arrest, menacing, disorderly conduct and loitering charges, police said. According to reports, Williams was also was charged with aggravated harassment.
The names of the officers involved were not released, but social media is already trying to identify them.
New York Mayor, Bill de Blasio commented on the footage, stating "that the individuals involved were creating a real problem for neighbors"
"But that being said, the images I saw in that video were really troubling. And we need to know a lot more," the mayor said to press at City Hall.  
"If people are on the ground and yet there is still physical action being taken, that concerns me. So I want to get some answers and I want to quickly hear from the NYPD on the investigation."